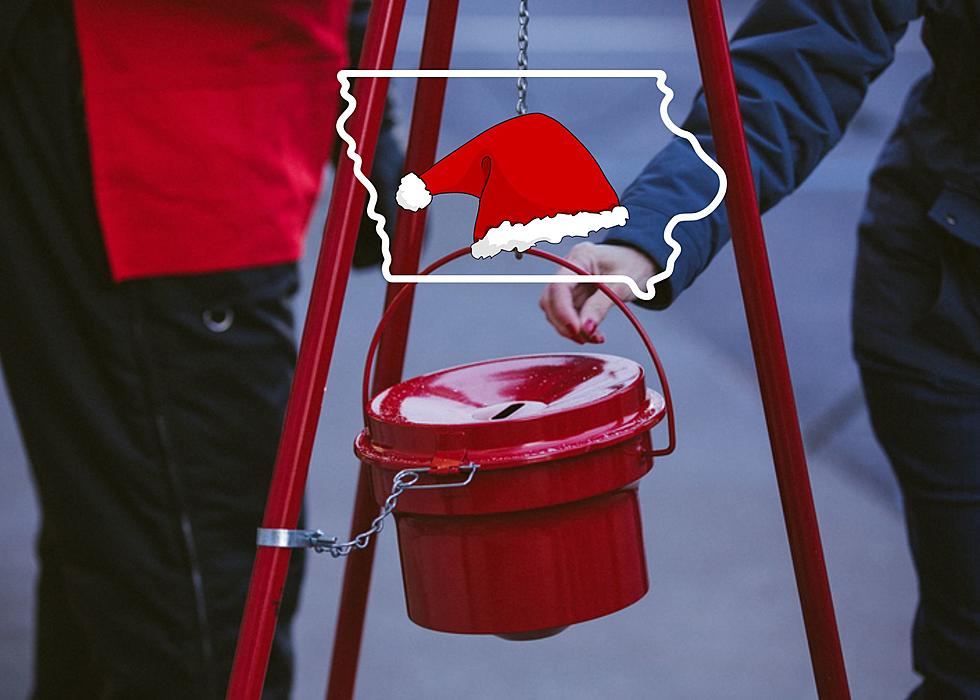 Want To Be A Salvation Army Bell Ringer In Iowa? Tis The Season
The Salvation Army Moline Facebook
It may be a bit early for Christmas but it's never too early to be helpful.
A staple of the holiday season for folks everywhere are the Salvation Army bell ringers. You'll see them at the door at our local Hy-Vees, various stores, and at community events this winter. They're truly a sign of the season and some will even brave the cold to help the Salvation Army.
The Salvation Army's Red Kettle campaign is iconic and started in 1891 when Salvation Army Captain Joseph McFee wanted to help poverty-stricken folks in San Francisco enjoy a free holiday meal. He put a kettle on Market Street and labeled it 'Keep The Pot Boiling' and that helped him fund his mission to provide free holiday meals to the poor.
Volunteer To Be A Bell Ringer
Fast forward to now, even though Christmas is nearly 2 months out, you can volunteer to be a Salvation Army Bell Ringer for this season. The Salvation Army's Register To Ring page is open and taking applications for individual, group, or even virtual ringers to help their Red Kettle campaign.
There will be dozens of Red Kettle locations around the area this month and next. If you want to be a bell ringer, you can pick which store is closest to you and whatever time works best for you. You can sign up to be a bell ringer here.
If you need help from the Salvation Army this holiday season, call (319) 364-9131 for the Cedar Rapids Salvation Army or (319) 235-9358 for the Salvation Army of Waterloo and Cedar Falls.
LOOK: Best counties to raise a family in Iowa
Stacker
compiled a list of the best counties to raise a family in Iowa.
Gallery Credit: Stacker
10 Ways To Beat Pollen Allergies
Those who struggle with pollen allergies know the struggle can be real. Runny noses, watery eyes, and pure misery are just some of the things that come with pollen allergies. Whether it's fall or spring in the Quad Cities, these 10 remedies can help combat those allergies and make you feel a lot better.
Gallery Credit: Connor Kenney/Townsquare Media Quad Cities