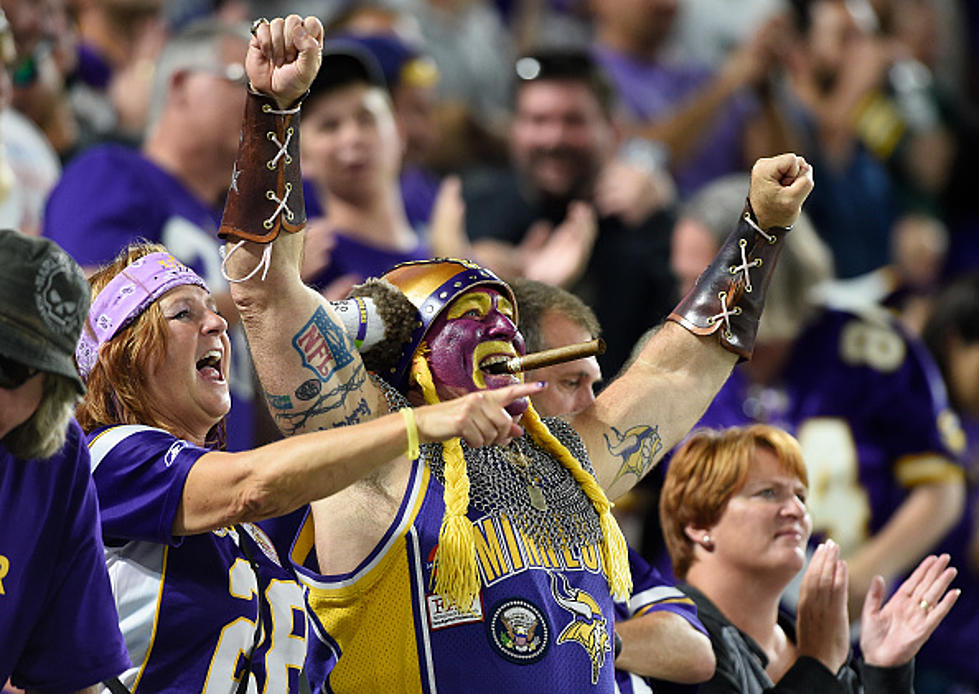 Vikings Beat Packers…So Brain Puts On The Purple And Gold! [PHOTO]
Getty Images
Sunday Night Football always presents a challenge when my Green Bay Packers are playing. I know the game is going to get over WAY past my normal bed time. It's worth being tired if they win. And then there was last night.
The Minnesota Vikings were playing their first regular season game in their brand new multi-billion dollar stadium. The crowd was crazy. It was going to be a tough win for Green Bay. The game was close, but the Packers simply had too many turnovers and lost the game 17-14. It was a great division game and the rematch at Lambeau later this year could very well still be for the division title. Until then, kudos to Minnesota.
Bob James and I made a bet last week on the game, and both of us are men of our word. I know that if Green Bay would have won that Bob would have worn the green and gold no matter how much it hurt. So this morning for the show, I'm wearing this.
You're welcome, Bob. A bet is a bet after all! So until the rematch on December 24th, Viking fans can savor this image. Do I get to keep the hair?
Courtlin took this video of me enjoying my new hair a little TOO much!