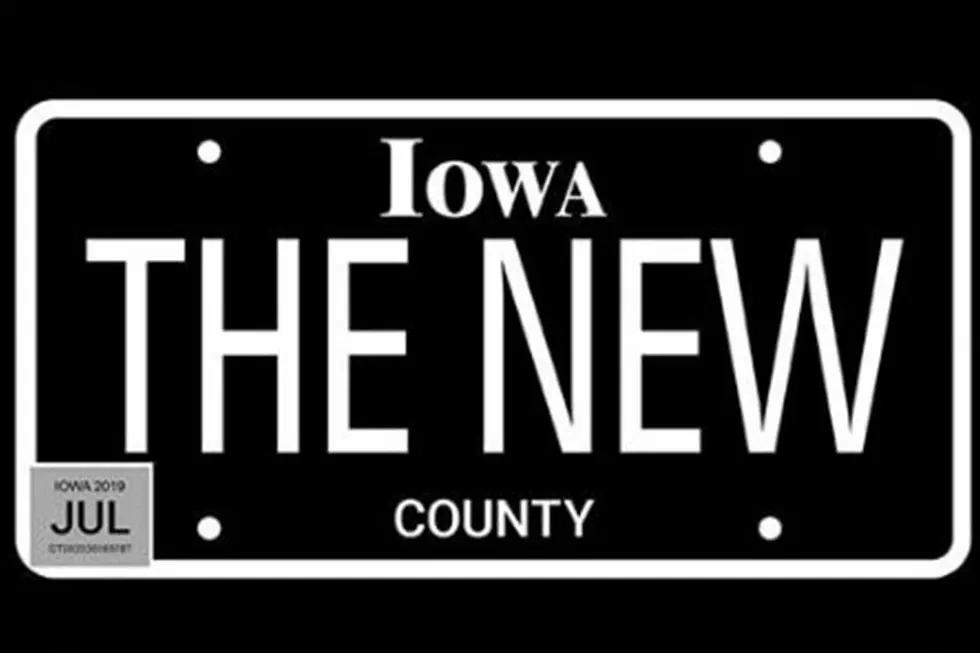 The New Iowa Blackout License Plates Are A Hit!
Iowa Department of Transportation
In what shouldn't rank as much of a surprise, the state of Iowa's new blackout license plate design is proving to be a huge hit with motorists. As of Monday of this week, more than 1600 of the new plates had been issued by the Iowa Department of Transportation.
DOT officials say the new blackout plate has resulted in a nearly fourfold increase in specialty plate applications compared to the month of June. In addition to the over 1600 plates already sent out, another 6400 have been ordered! Those plates are currently being processed, manufactured and delivered.
The new blackout plate is available in both the standard plate design for $35 or a personalized plate for $60. About half of the new plates ordered so far have been the personalized design. The new plate already ranks as the fifth most popular specialty plate in Iowa and has generated over $300,000 in revenue for the Road Use Tax Fund.
The plates became available for purchase on July 1st.