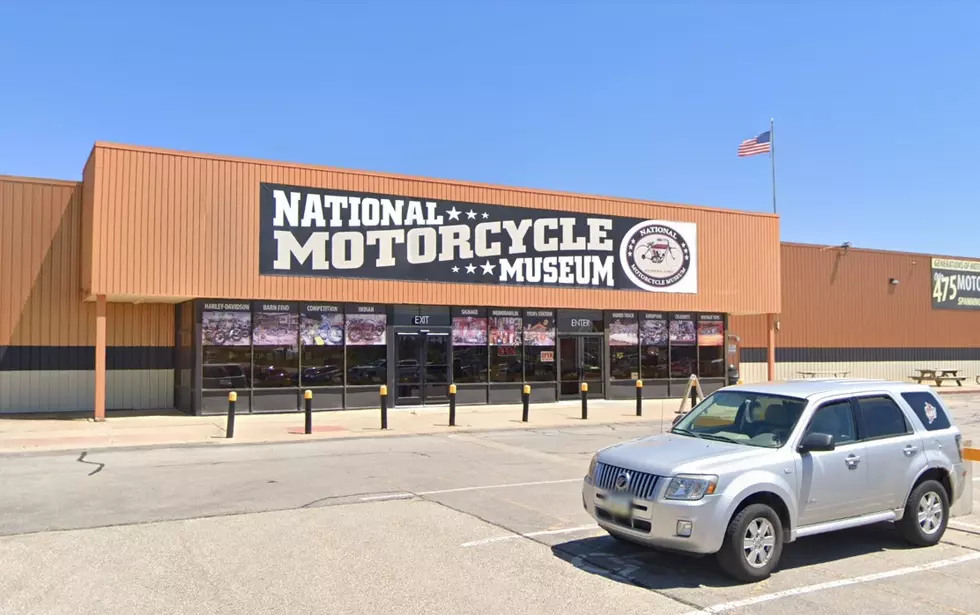 The National Motorcycle Museum in Anamosa Will Close in 2023
Google Maps
If you've never visited the National Motorcycle Museum in nearby Anamosa, Iowa, you might want to make plans to visit. The museum has announced that it will be closing this year.
After nearly 22 years in the small Jones County city of Anamosa, the museum announced on Sunday that it will close in September and auction off much of its motorcycle collection, according to the Des Moines Register. The shutdown comes five and a half years after the death of museum co-founder John Parham. His widow, Jill, is chair of the museum's non-profit board. In a news release, she stated that the decision to close the museum came after several years of struggling to cover costs. Low visitor numbers were also part of the problem.

So how did the National Motorcycle Museum end up in Anamosa, Iowa in the first place? That would be thanks to the Parham family. In 1979 John and his wife founded J&P Cycles a national motorcycle parts company based out of Anamosa. Their son Zach currently runs the company, according to the Register. The business would run a pop-up store in Sturgis, North Dakota during the city's famous motorcycle rally. In 2001, the Parhams moved the museum from Sturgis to Anamosa.
The Register reports that for several years the museum did well at its location in downtown Anamosa. In 2010 it moved to a much larger location on the outskirts of town. The news release states that all owners of loaned motorcycles have been contacted. Motorcycles that are owned by the museum will be auctioned off to help pay bills. Much of Parham's personal collection will also go to auction.
If you are interested in bidding on any of these motorcycles when they go up for auction, you will be informed about any upcoming sales by signing up to get emails from the museum's website, nationalmcmuseum.org. 
The Restaurants & Stores Iowans Want to Come to the Corridor
If you could bring any chain restaurant or store to the area, which would it be? Here are some of the most popular responses from Iowans!
Biggest Winners in the History of the Lottery in Iowa
These are the people who have cashed the biggest checks since the Iowa Lottery debuted in the summer of 1985.