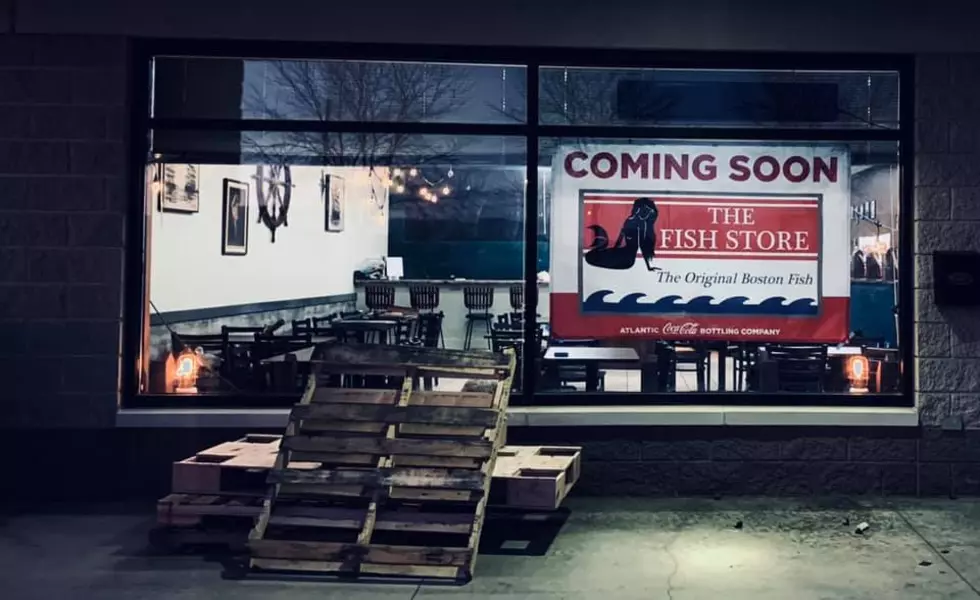 'The Fish Store' Restaurant Announces Cedar Rapids Location
The Fish Store, Facebook
A new Cedar Rapids restaurant is getting much closer to reality. Originally intended to be called 'The Fish,' its name has morphed slightly ahead of the restaurant opening soon on Cedar Rapids' southwest side.
After the state of Iowa inadvertently told owner Lenore Zoll the name was available, it turns out it wasn't. So... 'The Fish Store' will be opening at 4342 16th Avenue Southwest, near Fareway.
Zoll used to manage Boston Fish in downtown Cedar Rapids. It was her first job when she was hired in 2000. The restaurant was managed by her aunt at the time. She ran the place for three decades before her sudden death in 2018. After helping her uncle run Boston Fish for a couple of years, the property was sold and the restaurant closed at the end of May in 2019. It opened as Bostons, in early January.
What can patrons expect at The Fish Store? Zoll says it will have "pretty much the same classic menu (as Boston Fish). I did add just a couple things and now we're going to hand bread our own chicken and tenderloins." The restaurant will also serve "Hot Fish which is walleye battered in hot and spicy seasoning which is then breaded and fried. There also will be a hot chicken version."
The Fish Store is now hiring servers, front of house staff, and line cooks. More information is available HERE. Zoll tells me she hopes to open no later than Friday, February 28.
The opening of another Cedar Rapids restaurant has been delayed. We first told you about Crab Attack Cajun Seafood Shack in early January. Things had been quiet on the restaurant's end for nearly two months before an announcement on their Facebook page on Valentine's Day:
We ran into some slight issues with the build out that we were required to change, after inspections. Therefore, this set us back.
We are aiming for 3 weeks..If not sooner! Our contractors and the "Crab Attack" team have been working diligently to get the doors open. Thank you all for your patience and continued support!
Crab Attack Cajun Seafood Shack will be located at 1117 1st Ave. S.E.