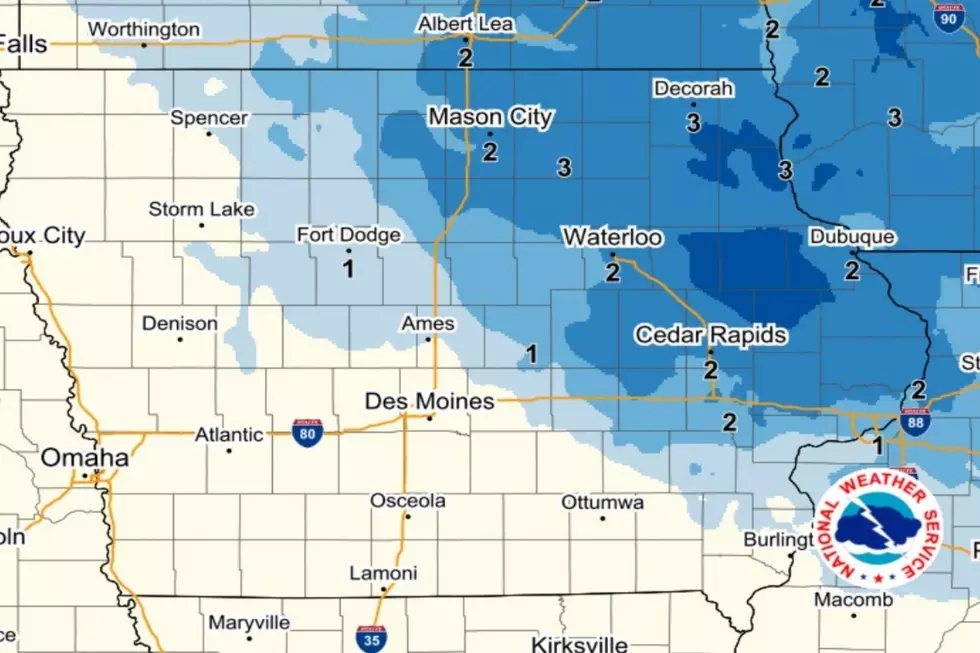 weather.gov
A blast of Winter Weather is heading towards Iowa late tonight into Tuesday. The National Weather Service in Des Moines says (as of 9am Monday):
Snow before 3am, then rain, possibly mixed with snow. Low around 32. Chance of precipitation is 100%. New snow accumulation of 1 to 3 inches possible.
The four inch depth soil temperatures are still around the 40* mark, so the snow won't last long, but it could make bridges or less-traveled roads a bit slick.
Northeast Iowa Water Towers (#1)