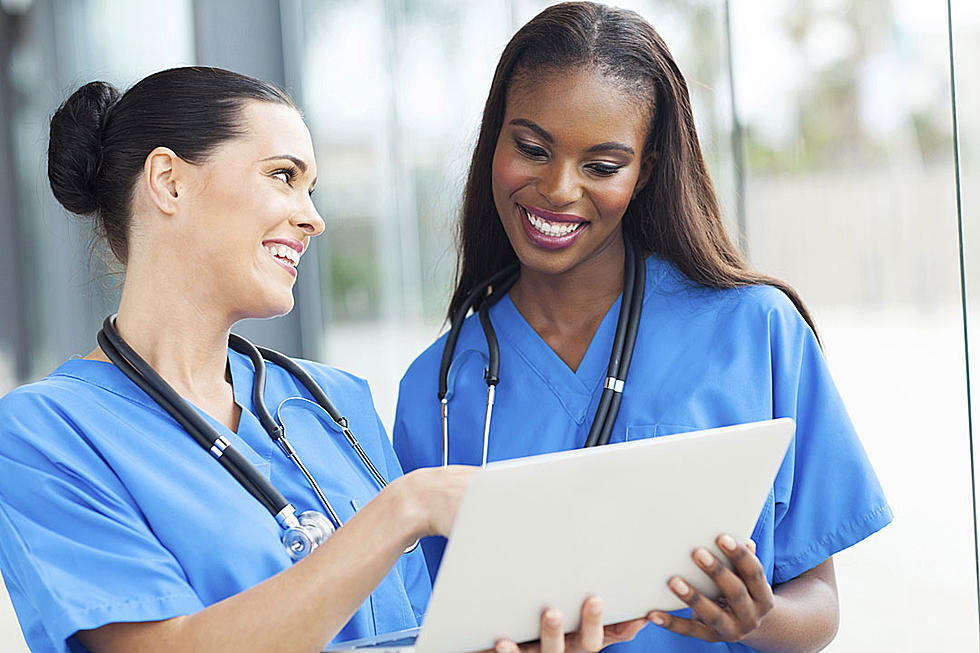 Sidewalk Mural At Kinnick For Healthcare Workers [PHOTOS]
iStock
All through May, nurses are being honored and recognized. We are forever grateful for their hard work and thankless service. Right now, they are on the frontlines more than ever amidst the COVID-19 pandemic, and a midwest-based grocery chain has made an important project possible to showcase them.
In that spirit, Hy-Vee Stores have enlisted the talent of renowned sidewalk chalk artist Kathleen Roling for a project that will honor the work of these superheroes, located near a cluster of one of the most critical medical facilities in our state, the University of Iowa Hospitals and Clinics, and its Stead Family Children's Hospital.
The mural is outside Kinnick Stadium in Iowa City, in front of Gate 1. It can be seen prominently by passers-by as well from the UIHC parking deck as a symbol of "healthcare workers as superheroes".
In a press release obtained by email, Hy-Vee states "As the pandemic continues across Hy-Vee's eight-state region, Hy-Vee believes it is important to recognize and support essential and front line workers who are serving others and their communities during this time, especially health care workers.
The mural is part of Hy-Vee's current #HelpfulSmileStrong campaign. It is a moving work of art and a genuine show of gratitude to the heroes saving lives here in Iowa and across the globe.
Enter your number to get our free mobile app
LOOK: Sidewalk Mural At Kinnick For Healthcare Workers
Enter your number to get our free mobile app
LOOK: Sidewalk Mural At Kinnick For Healthcare Workers