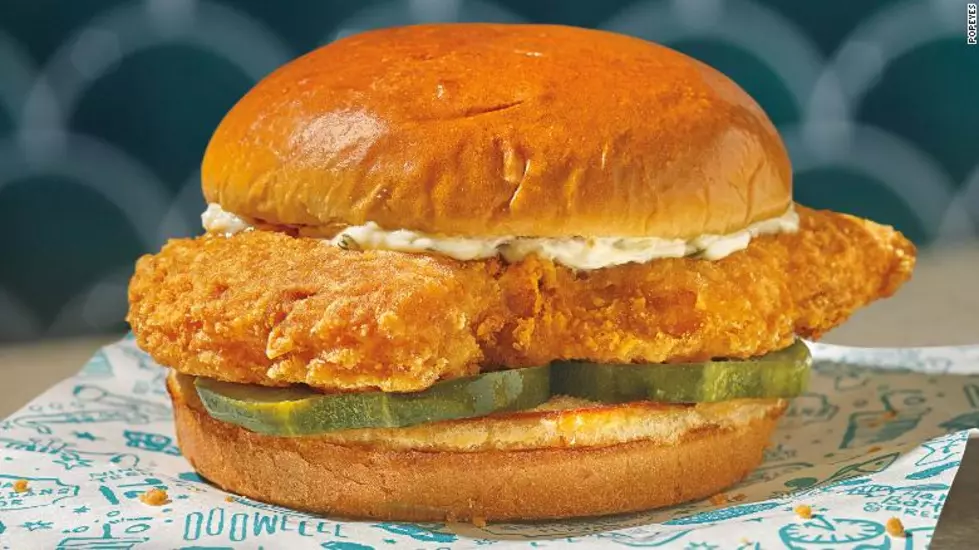 Popeye's Unveils New Fish Sandwich, Available Starting Today
Popeye's
Last year, when Popeyes decided to compete with the other chicken joints by bringing back their own chicken sandwich, all hell broke loose. People were stabbed to death, parking lot brawls happened, and people's cars were damaged.
In 2021, they're trying to create the same buzz with a new chicken sandwich, but the chicken has been replaced with fish.
The sandwich will be available starting today, for a limited time, and will cost about $4.49.
"With the chicken sandwich, we raised the bar for what a best-in-class, high-quality sandwich should taste like," said Sami Siddiqui, president of the Americas at Popeyes. "We wanted to do the same with fish."
Popeye's is offering "sandwich insurance" during the debut. For 15 cents extra, if they don't like their fish sandwich, they can swap it out for a chicken sandwich.
Read more at CNN
Enter your number to get our free mobile app
6 Romantic At-Home Valentine's Day Date Ideas