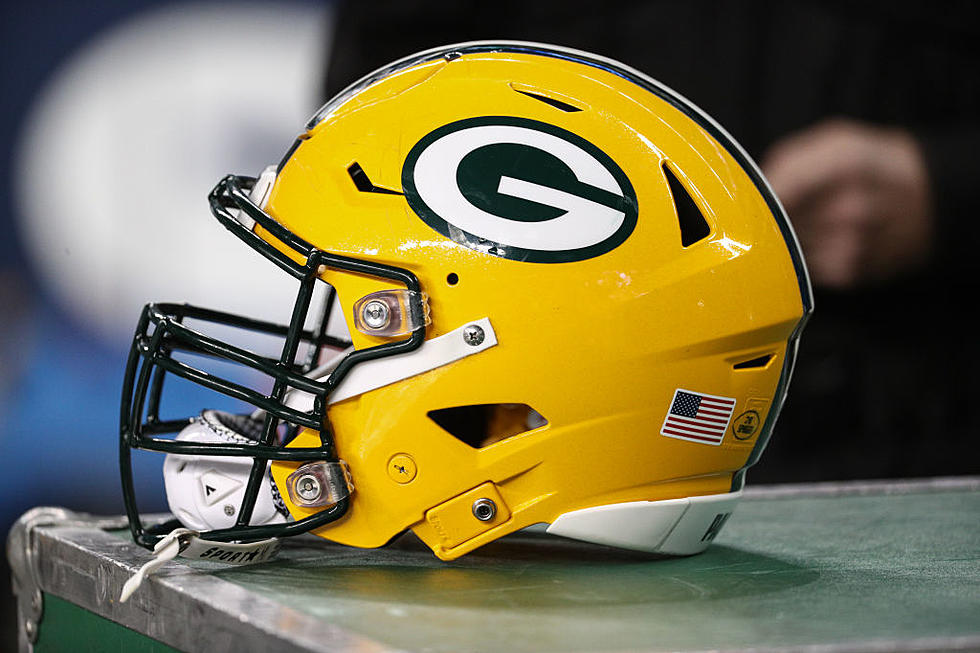 Packer Fans, What Do You Think Of Their NEW Uniforms? [PHOTO]
Getty Images
Alternate uniforms have become all the rage in both college and professional football. Oregon is the first big college program that broke out alternate jersey colors and they continue to do so to this day. But now, even schools like Iowa and Iowa State have special jerseys they wear. The NFL has gotten into the game with throwback jerseys and the special solid colored jerseys worn for Thursday Night Football games. Most teams have a third, or alternate jersey, they break out for certain games. The Green Bay Packers unveiled their new jersey design today, and it of course harkens to the great history of the franchise.
Packers.com reports that the new uniforms are called the 50's Classic Uniform. They are inspired by the uniforms worn by Packer teams from 1950 to 1953. Those years were just the second time in team history the Packers wore green and gold. They first wore green back in the 1930's. Packers officials say that this time period set the stage for the construction of Lambeau Field, and the teams eventual success during the 1960's. So let's take a look!
The alternate uniforms are all green with gold numbers and stripes very similar to the ones worn back in the 1950's. The pants are also green with gold stripes, and green socks also go with the uniform. I personally don't mind this look at all. It certainly is better than the teams old alternate jersey choice, which was blue, orange and brown, and was modeled after Packer teams of the 1940's.
As you might imagine, fans will no doubt want to get their hands on The 50's Collection jerseys and other merchandise. Fortunately for Packer fans, they are available now in the Packer Pro Shop! 
TACKLE THESE: Check Out the Best Uniforms In Each NFL Team's History
KEEP READING: Here are 50 of the most famous sports goofs