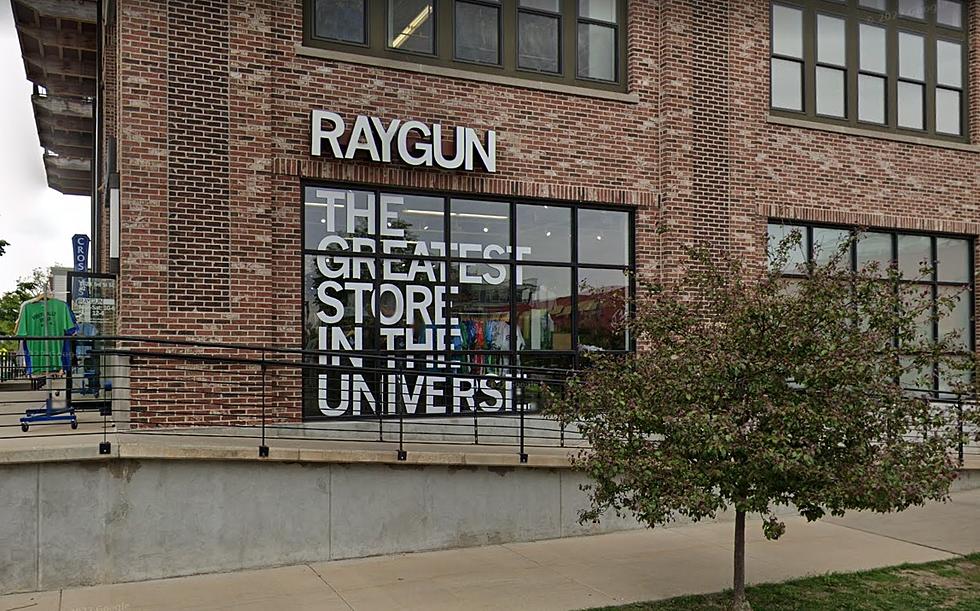 New RAYGUN Shirts Declare That 'Iowa City is Money' [VIDEO]
Google Maps
It was quite a weekend at Carver-Hawkeye Arena in Iowa City. And Iowa-based clothing store RAYGUN is once again coming to the rescue with several new shirts that celebrate the big wins.
Let's recap. Last Saturday Payton Sandfort hit a three-point shot that tied the game against Michigan State. The Hawkeyes rallied from 13 down to force overtime, and eventually win the game 112-106.
A tough act to follow, right? But the Iowa women hosted 2nd ranked Indiana on Sunday. The back-and-forth game came down to one last play, and Iowa's Caitlin Clark with the ball in her hands.
When asked in a postgame interview about her game-winning shot, Caitlin Clark stated that "honestly, I thought it was money." Enter the folks at RAYGUN. CBS2 reports that the Iowa-based clothing company has some new shirts for sale that playoff Clark's quote. One shirt says "Iowa City is Money", while the other says "Money, Iowa 52242."
RAYGUN, based out of Des Moines, also has stores in Cedar Rapids, and Iowa City. You might want to stop and pick one up quick before they're gone! Just one more way to celebrate an amazing weekend of basketball in Iowa City! LET'S GO HAWKS!
20 Awesome Iowa Shirts You Can Order Online
Show off your Iowa pride with one of these cool t-shirts that you can find online!
Iowa Facts You Likely Never Knew
Iowa has a state with a rich history and many fun facts, How many of these did you already know? Test your Iowa knowledge!