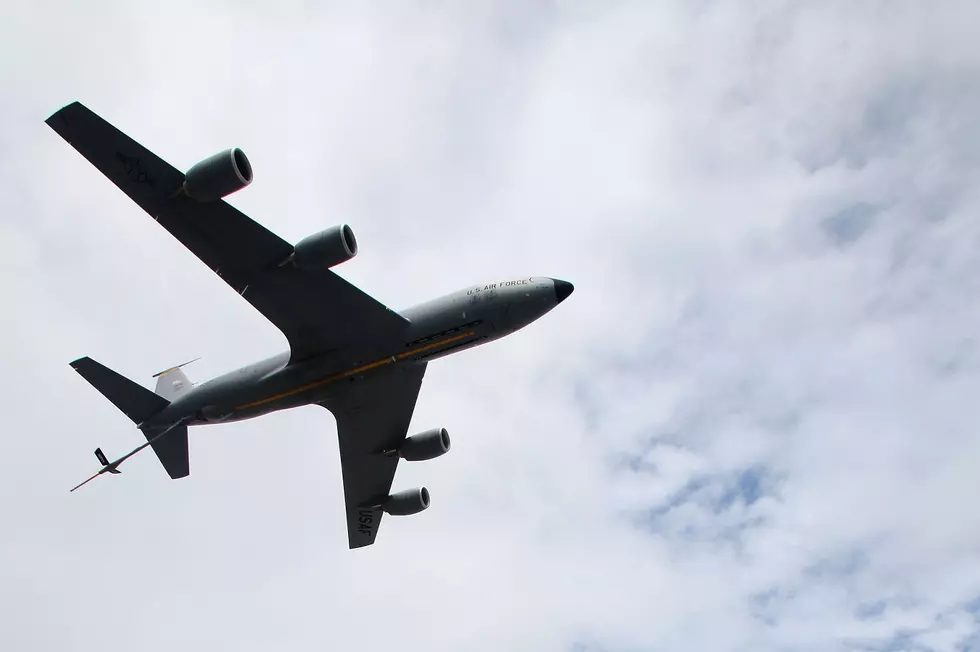 Nebraska Air National Guard Saluting Healthcare Workers with 30-Hospital Flyover
Doug Pensinger, Getty Images
Enter your number to get our free mobile app
All across the U.S., people are finding unique ways to salute healthcare workers. This is one of the coolest I've heard of. This one will be both seen and heard.
In Nebraska, they're taking the salute to the air. The Nebraska Air National Guard is saluting healthcare workers across the state today with a lengthy flyover.
According to KNOP, a KC-135 Stratotanker based at the Lincoln, Nebraska Air National Guard base, will fly over 30 different hospitals in the state of Nebraska today. A KC-135 Stratotanker is shown flying above a 2009 NASCAR race in the photo above. Stratotanker's have been used by the U.S. Air Force to refuel planes while they're in the air for more than six decades.
The image below is from the Nebraska Air National Guard Facebook page. It shows the route the Stratotanker will take, and when it's scheduled for each flyover. Today's flyover begins at 10:10 a.m. and continues until 2:40 p.m. this afternoon. Obviously, times may vary slightly. Note, the flyovers had originally been scheduled for last week but were postponed by weather.  KNOP says Nebraska residents are encouraged to watch the flyover from their own homes, which practicing social distancing.
Here in eastern Iowa, there was a pair of sidewalk chalk salutes to workers inside Mercy Medical Center in Cedar Rapids. They were done on the top of the hospital's parkade in mid-April.
Earlier this month, another beautiful piece of sidewalk chalk art was done, this time in Iowa City. It was located outside Gate One at Kinnick Stadium, which is right across the street from the University of Iowa Hospitals and Clinics.
Photos of all three of those great works of art are below.
WOW: Chalk Healthcare Murals on Top of Cedar Rapids Parkade
LOOK: Sidewalk Mural At Kinnick For Healthcare Workers