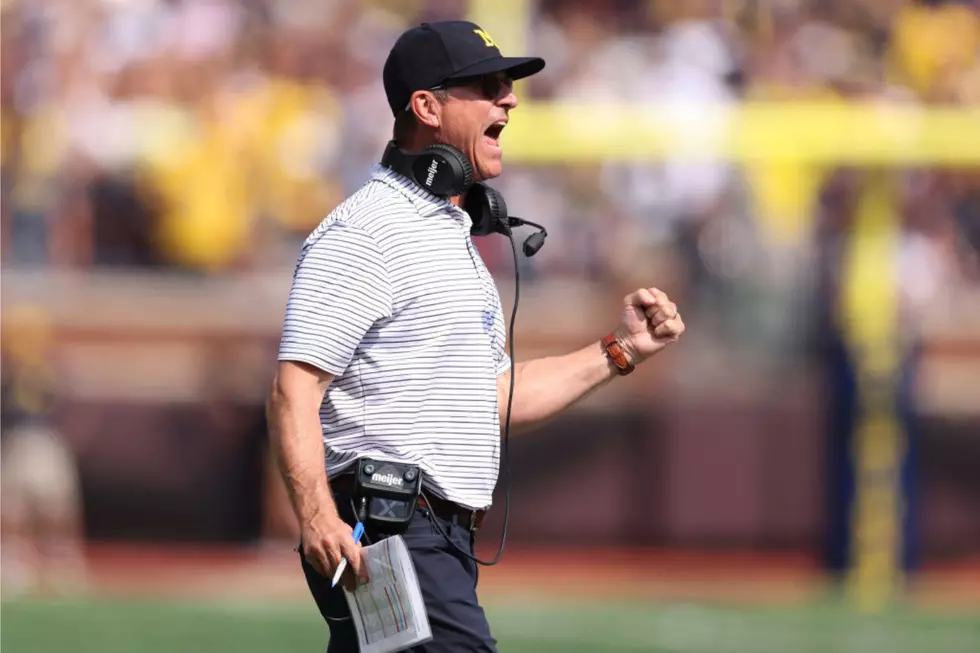 Michigan's Football Coach Said What About Iowa?
Getty Images
This Saturday the Iowa Hawkeyes have one of their toughest matchups of the season. They take on the Michigan Wolverines who entered this week as the 4th ranked team in the country. While this season has been off to a pretty good start for the Hawkeyes, minus the one loss on the season to ISU, I think it would be fair to say Hawkeye fans are still waiting for the team to play a complete game.
The Hawkeyes so far this year have looked really, really, good on the defensive side of the ball and the special teams have been tremendous. Where fans are looking for a more complete game is coming from the offensive side of the ball. As of today, Hawkeye's offense is dead last in college football in yards per game. They are also in the bottom 9 for total points scored.
While the offense will most likely have to step up this week as they face one of the best teams in college football, it should be noted that the Hawkeyes have been incredible at Kinnick stadium, against teams ranked in the top 5, over the past 14 years.
Back in 2008 the Hawkeyes beat Penn State, in 2010 they beat Michigan State, in 2016 they beat Michigan, in 2017 they beat Ohio State, and in 2021 they beat Penn State again. Their only loss against a top 5 team at home, in the past 14 years was in 2017, as Penn State got the better of them that year.
Michigan's Head Coach, Jim Harbaugh, has taken note of that. According to KCRG, on Saturday, Harbaugh said
Kinnick Stadium is where top 5 teams go to die.

 
Defensive Lineman for the Hawkeyes, John Waggoner, told KCRG, the fans are a huge part of that and they do a great job of affecting the opponent.
The fans come out with great energy every week, but they really bring it in these types of games. We're excited to play in that atmosphere.
It may be considered an upset victory to a lot of college football fans around the country if the Hawkeyes win on Saturday. It's important to remember, Kinnick Stadium has been a dream crusher for a lot of highly ranked teams who make the trip to Iowa. It won't be a surprise to many Hawkeye fans, as they're pretty used to coming out on top of games like this.
Saturday's kickoff is scheduled for 11 a.m.
Iowa Born Sports Stars
What do each of these stellar athletes have in common? They all hail from the Hawkeye State.
E.J. Warner's First Time Starting as QB For Temple
E.J. Warner started his collegiate career on September 17th, 2022 as starting Quarterback for Temple against Rutgers.