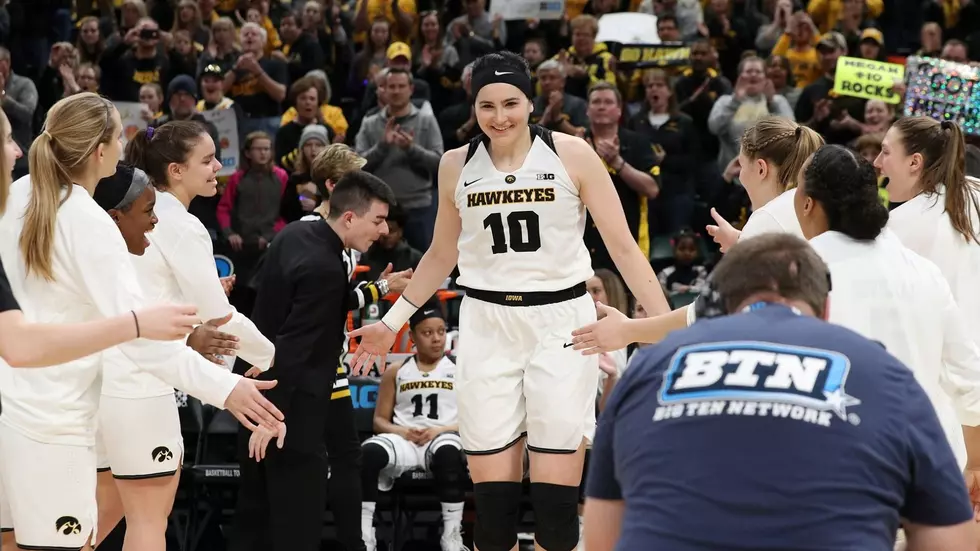 Megan Gustafson Is Back In The WNBA
Brian Ray/HawkeyeSports.com
Iowa fans were a bit shocked several weeks ago when they heard that former Hawkeye All-American Megan Gustafson had been waived by the WNBA team that had just drafted her. But less than a month after that move, the Dallas Wings are bringing her back.
The WNBA team announced on Thursday that it had signed Gustafson. The team is dealing with a number of injuries and other roster challenges. Team officials say they were fortunate to sign a player of Megan's character and ability.
Gustafson was drafted 17th overall by Dallas in the WNBA draft. She then played in three preseason games with the team, scoring eight points in 33 minutes played. She was cut just before the start of the regular season when teams had to trim their roster size down to 12 players. Gustafson had planned on playing for Iowa United in The Basketball Tournament later this summer.
Dallas is 0-4 on the year and has suffered numerous injuries to their frontcourt. Gustafson will be in uniform for the team this weekend.