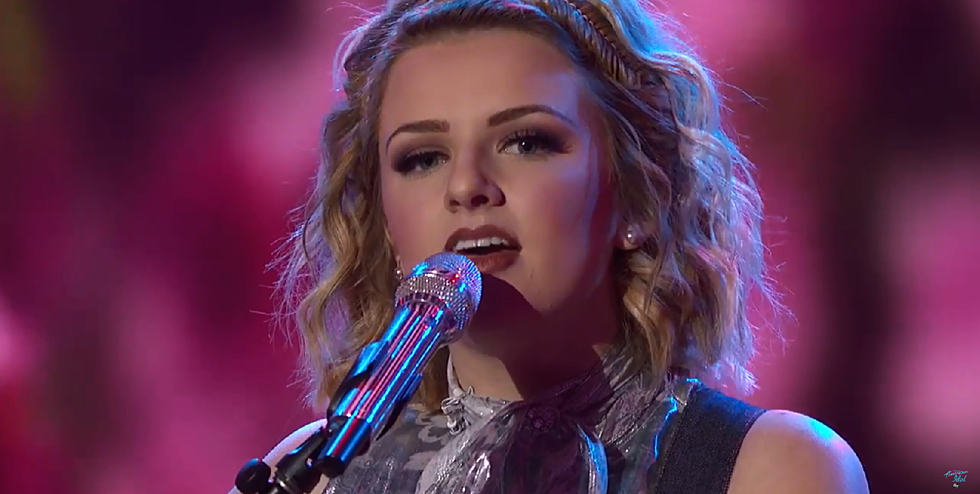 Maddie Poppe Is IN The American Idol Finale! [VIDEOS]
American Idol via YouTube
Two months and two days ago, America met Clarksville, Iowa's Maddie Poppe. The nation and her home state have been rallying behind her ever since. Tonight, her journey moved into the top three and next weekend's American Idol finale!
Maddie's first performance of the night was one covered by tonight's mentor, Carrie Underwood. She chose the Randy Travis original (Carrie recorded the song in 2011), 'I Told You So.' During Carrie's mentoring she told Maddie, "your voice is even more hypnotic in person." Then, Maddie told us the story.
When I say she told us the story, I mean the story of the song. It wasn't something I'd really considered before during her performances. Maybe it was because she hadn't done a country song before tonight. Here's what I typed while she was singing 'I Told You So:' Her ultimate goal may not be country radio, but Maddie sings the story of a song better than any of the other remaining contestants. 
Following a standing ovation from the judges, they heaped more praise on the 20-year-old from Butler County. Katy Perry told her:
I was in your world. I thought maybe I was at your concert. I'm such a huge fan of you. I just wanna hear a record of yours real quick so whatever happens, just put it out.
Luke Bryan echoed my thoughts on Maddie, telling her:
You never need to worry about how you're singing and what high notes and low notes you're hitting because you tell the story perfectly. And that is it... I've been wanting to hear you do a country song for so long. I was like 'Yeah!' It fires me up.
Lionel Richie's comments were brief but impactful:
Don't overthink my dear. You have it.
Maddie's second performance was the final one of the show. No pressure, right? Her song choice was, again, perfect... 'God Only Knows' by the Beach Boys.
Maddie will be back in Clarksville on Tuesday. Here are details on her hometown visit, where ABC-TV cameras will be standing by, filming footage for next weekend.
Tonight, Maddie was the last member of the Top 3 announced. My nerves are very glad there are only two more shows to go. Two more nights separate Iowa's Maddie Poppe from being the 2018 American Idol. She'll need your votes next week too... more than ever before. Gabby and Caleb provide very stiff competition.