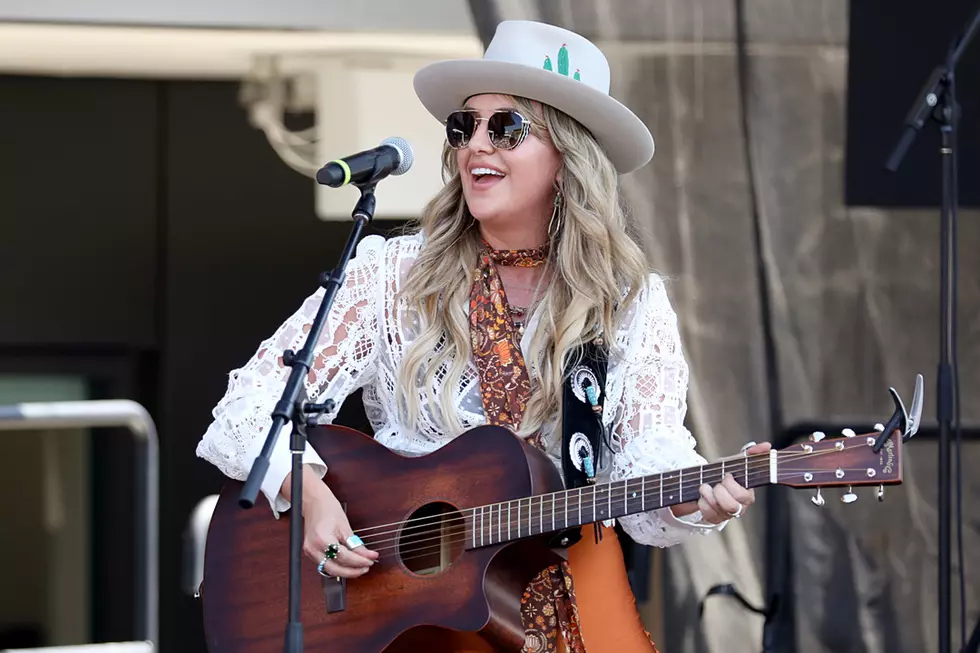 Lainey Wilson Will Embrace Her Unique Flair In Her Next Album, 'Bell Bottom Country'
Rick Kern, Getty Images
With the release of her 2021 debut, Sayin' What I'm Thinkin', Lainey Wilson introduced fans to a '70s rock-flavored brand of country music that's all her own. Now, she's readying the release of her sophomore album, Bell Bottom Country, a project that promises to double down on that artistic individuality.
"I've lived quite a bit of life in the past few years, and I have a lot more to say," Wilson explains. "Sure, I love a good pair of bell bottoms, but Bell Bottom Country to me has always been about the flare and what makes someone unique — I have really embraced mine, and I hope y'all can hear that across this project."
Due out Oct. 28, Bell Bottom Country features Wilson's current single, "Heart Like a Truck," plus "Watermelon Moonshine," a ballad that she put out when she announced her new project.
Elsewhere on the track list, Wilson has included a song that just might be a personal message to her dad: "These Boots (Deddy's Song)" clocks in at No. 11 of a 14-song list. Fans have gotten to know Wilson's dad a little bit in recent weeks, as she canceled a small handful of shows after he suffered a medical emergency. Wilson requested prayers for her father, and also shared a picture of the two of them together, writing "Toughest man I know" in the caption.
Wilson co-wrote every song on Bell Bottom Country aside from the final track, a cover of "What's Up (What's Going On)," which was written by Linda Perry. 4 Non Blondes first released that song as a single in 1993.
Her next album is available to pre-add and pre-save now. In the months leading up to its release, she's keeping busy on the road, joining Jon Pardi's tour as well as performing select dates with Luke Combs.
Country Music's 50 Best Breakup Songs
When your heart is hurting, country music has the right song for you. Check out the best country breakup songs of all time, from Kenny Chesney, Randy Travis, Dolly Parton, Keith Urban and more.