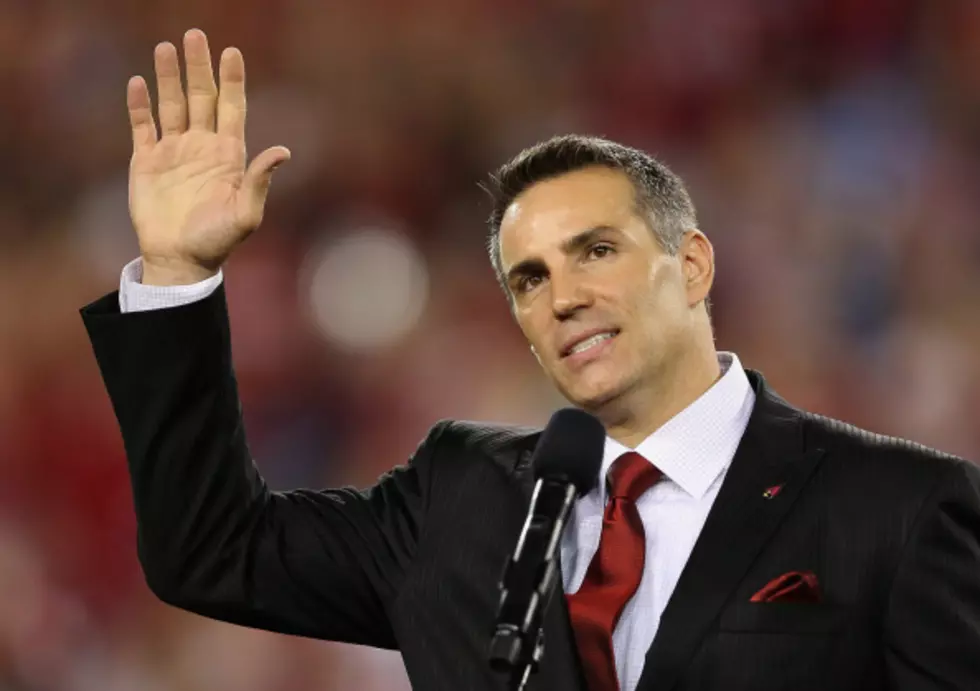 Kurt Warner: From Hy-Vee To The Hall Of Fame
Getty Images
Someday Kurt Warner's journey to the NFL will be made into a movie. It's a script that few would believe. Small town Iowa boy plays collegiately at the University of Northern Iowa. Fails to catch on with an NFL team after going undrafted. Stocks shelves at a local grocery store.  Finds success in the arena league with the Iowa Barnstormers. Gets a second chance in the NFL. Becomes the new starting quarterback after the other goes down with an injury. All of THAT would be hard enough to fathom. But what Kurt Warner did with that second chance is what makes him a Hall of Famer this weekend.
Iowans are familiar with Warner's story. But comebacks like his are rare in sports. Second chances are hard to come by. When Trent Green went down with a knee injury for St. Louis in 1999, then head coach Dick Vermeil stood by his backup, Kurt Warner. Without hesitation, Warner was named the starter heading into the regular season. The rest is history. The 28-year-old rookie set passing records that season and helped the Rams to their only Super Bowl title. He was named MVP. Kurt Warner was at the top of the NFL.
Warner won another MVP in St. Louis and led the Rams to another Super Bowl appearance. He then played for the New York Giants before closing out his career in Arizona. He led the Cardinals to a Super Bowl appearance in 2008.
This weekend Warner will be inducted into the Pro Football Hall of Fame in Canton, Ohio. He threw for over 32,000 yards and 208 touchdowns. But it's not the numbers that Kurt Warner will be remembered for. It will be his perseverance. No matter how bleak the situation, he never gave up. And Warner has been himself for the entire journey. He's a family man who treasures his faith. His wife Brenda will be his presenter in Canton on Saturday night. She has stood with him every step of the way.
From Hy-Vee to the Hall of Fame. Congratulations Kurt.