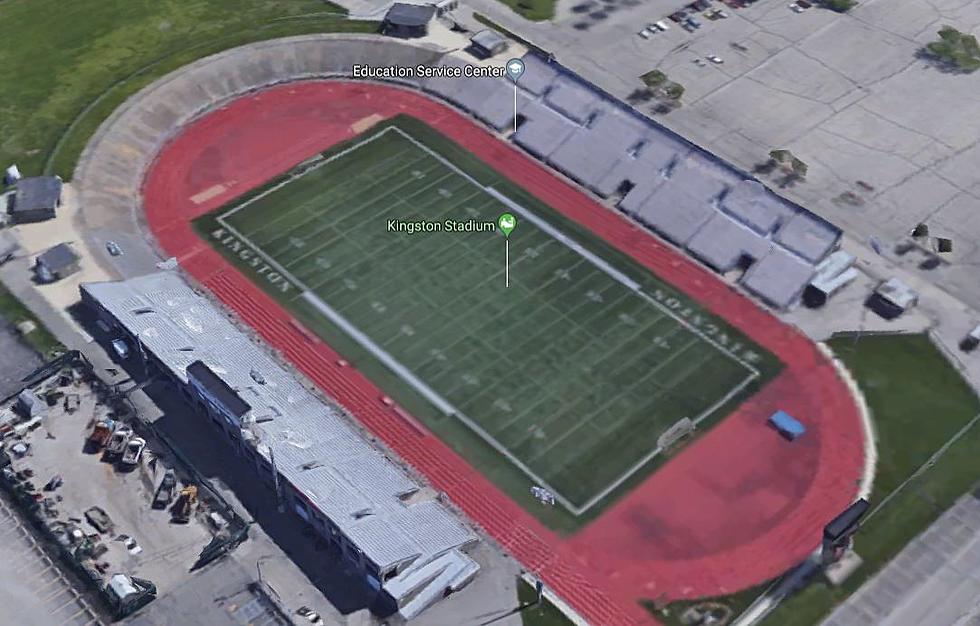 Kingston Stadium To Get $2 Million Renovation
Google Maps
Cedar Rapids Community Schools have announced a major renovation for Kingston Stadium that will soon be underway and one which school officials say is long overdue.
The total cost is expected to run $2 million dollars.
The renovations of Kingston Stadium's field turf is only part of the project. It's been ten years since the turf has been upgraded. More importantly, is the plan to upgrade the field track that is over 25 years old. The dilapidated concrete bleachers on the north end of the stadium will also be removed, replaced by green space.
This $2 million dollar project will finally add an 8th track lane, and that will open a path to accommodate all size track and field events.
CBS2 News reports that construction on the project will begin May 6 and the stadium is expected to be completed early August just in time for the first high school football home game at Kingston Stadium.