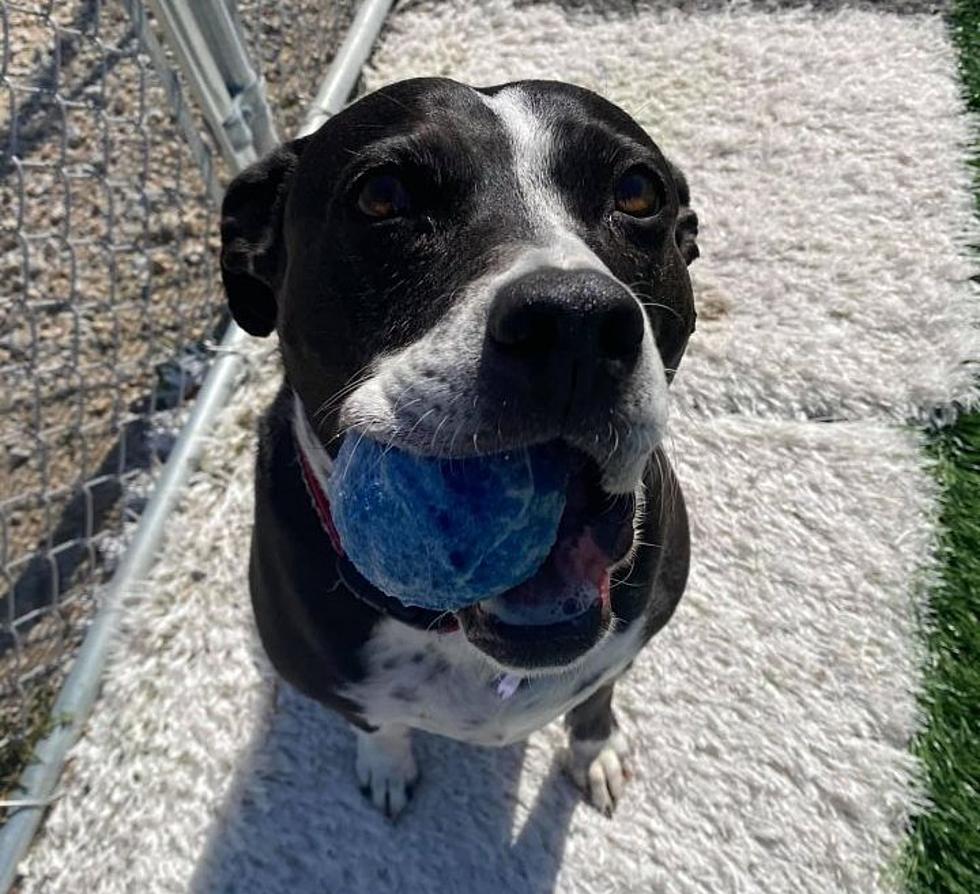 Jo Jo and Her Tennis Ball Want To Play!
Dogs Forever
*Furry Friday is sponsored by Theisen's Home, Farm, Auto.
There is some kind of magical bond between a dog and their favorite toy. Our Furry Friday dog Jo Jo has a certain obsession that you can see in her picture. She LOVES her tennis ball! She loves to play fetch, and when she isn't running after it, she carries it around in her mouth! That is dedication! Its just one of the reasons we love Jo Jo and feel she should have no worries in finding her forever home!
Jo Jo is currently at Dogs Forever in Cedar Rapids. She's been there for a couple of weeks. She is around 6 years old, and is a staffordshire terrier/blue nose pit mix. She is full of energy and is also pretty vocal when you meet her. But make no mistake, this sweetheart gets along with everyone! Even cats! Due to her size, Jo Jo would probably do best in a home with older kids who can respect her boundaries. She would also do best as the only dog in the home, but may also get along with the right dog so an introduction would still be o.k.
Along with her love of tennis balls, Jo Jo also loves going on walks and does great on her leash! And that wagging tail of hers shows just how happy a girl that she is! If you'd like to come and visit Jo Jo at Dogs Forever in Cedar Rapids, they are open on Saturday mornings at 10am for visits. You can also start the adoption process by filling out an application on their website. And if you're coming to see Jo Jo, you might want to bring a new ball!
*Furry Friday is sponsored by Theisen's Home, Farm, Auto.
Iowans Introduce Their Pups for National Dog Day 2020