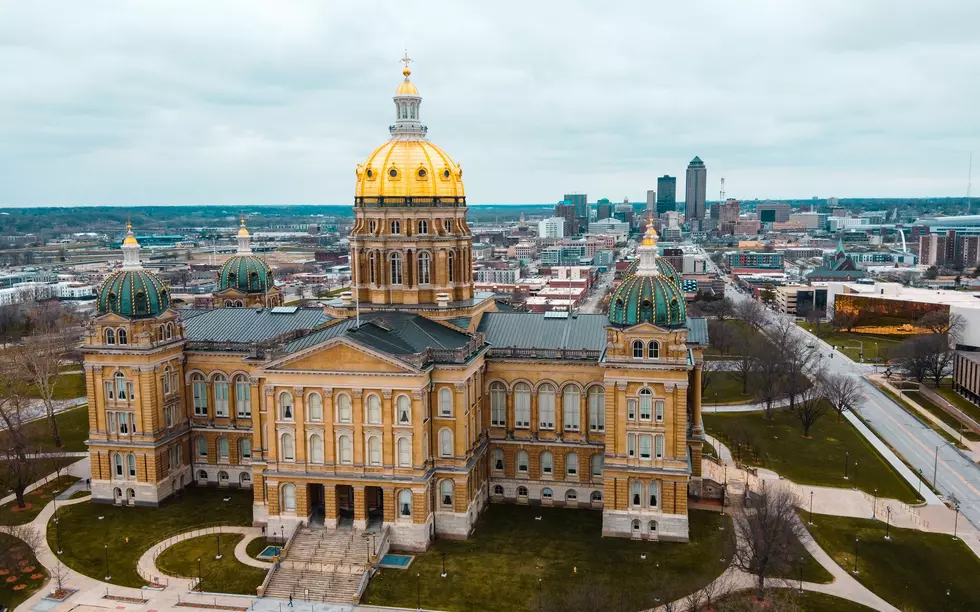 Rating Cities In Iowa Rated Based on Their Smell [WATCH]
Unsplash - Austin Goode
Iowa is a land of many smells. Sometimes these smells are very pleasant, sometimes not so much. When you have as many hog farmers as the state of Iowa does, you're bound to run into smells that may be less desirable. I've always wanted to ask a hog farmer what dealing with that smell is like every day. I really hope the answer starts with something like "smells like money."
I was scrolling through TikTok yesterday as my fiance was watching Bachelor in Paradise (don't ask...I don't get it either) and I found this fantastic video from itsnicstick. He rated cities in Iowa based on their smells.
I've wanted to put together a story like this for a while now but I've only lived in Iowa for a little over half a year. I figured it wouldn't be fair for me to do it until I visited a lot more cities in Iowa. That's when I found my new hero itsnicstick. He's done all the hard work for us.
Do you agree with itsnicstick ratings of Iowa? Does he cover your hometown?
Davenport - 
The city of Davenport received a smell rating of 6/10 and he describes the city as smelling like gunpowder and mold. Not exactly the Miranda Lambert song, Gunpowder and Lead but pretty close. I've personally never been to Davenport so I'm just going to have to take his word for it.
Iowa City - 
This college town received a 7/10 smell rating and was described as smelling like beer and despair. Every time I've visited Iowa city I've had a fantastic time. I have a future sister-in-law who goes to the University of Iowa and whenever I've made the visit, we've had a blast. I'd personally bump this city up to at least an 8.5/10. As far as the beer smell... who doesn't love the smell of ice-cold Busch light.
Clinton - 
I've never actually been to this city, so I can't really say much. Our buddy itsnicstick sadly gave this city a 3/10 smell rating. He describes Clinton as smelling like rotting flesh and urine. If you're from Clinton or have family and friends who live there, don't take it too personally. For all we know, itsnicstick could've had a girlfriend cheat on him with a guy from that city. Let's give him the benefit of the doubt.
Cedar Rapids -
 Now this is a city I've spent a lot of time in. My fiance works in Cedar Rapids, my work has a second office in Cedar Rapids, and I have a lot of co-workers/friends who live there. Cedar Rapids received a smell rating of 0/10 and was described as...indescribable. Honestly, he's kind of right. You never really know what you're going to get when you visit the city. I will say, if you catch Cedar Rapids on a crunch berry day, that score immediately changes from 0/10 to 10/10.
Bettendorf - 
It's pretty clear this Iowa TikToker likes Bettendorf. This city received a whopping 9/10 smell rating. The city was described as smelling like Bath & Body Works, candles, and stacks of cash. Looks like I need to spend more time in  I can let you know this is the highest score we'll see on this list.
Finally, we have the state's capital, Des Moines - 
The biggest city in the state of Iowa received a smell rating of 5/10 and was described as smelling like road construction and housing inequality. I'll leave that to the local politicians to sort out.
Iowa Ghost Legends & Spots
Here are the photos of some of the "best" haunted locations in Iowa.
Have You Seen All of these License Plates in Iowa?
Here are 25 different license plates you can see throughout Iowa.