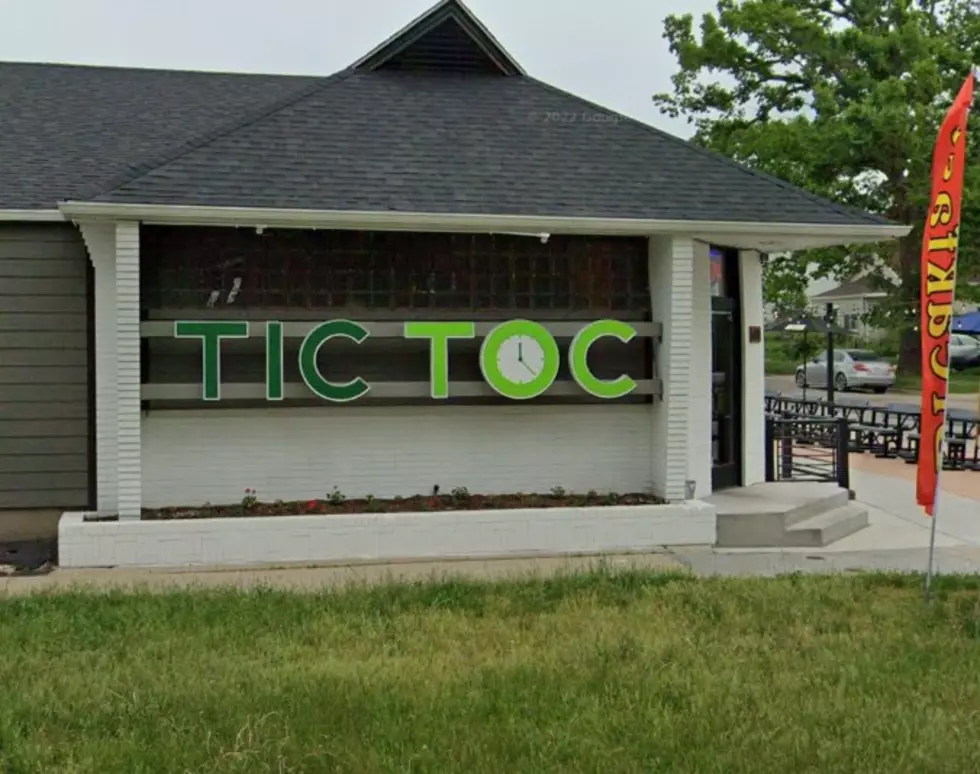 A Massive Thank You To This Cedar Rapids Restaurant Owner
Google Maps
Last night my fiance and I were looking for somewhere to eat after she got home from work. You've had those nights where you just don't feel like making anything. You just want to sit down, grab a beer, and pay for someone to do the work for you. When she got home from work we both looked at each other and at the same time said "well, where do you want to go to eat." We decided to try out a place we had never been to before. It's called Tic Toc, located in Cedar Rapids.
Back in March, we covered the newly remodeled Tic Toc and it was reported that the inside looks almost unrecognizable. Being that my fiance and I had never been there before, it was pretty unrecognizable to us! You can check out some pictures of the menu, the specials, and parts of the interior on their Facebook Page.
The Owner
I wanted to give a special shoutout to the owner, who went above and beyond for my fiance and me while we were there. I ordered a sirloin steak, which was cooked to perfection, and it was priced at only $15. Hell of a deal if you ask me. She ordered a salmon BLT, which was supposed to come with a dill sauce.
Sadly the restaurant was out of sauce, which wasn't a problem. She was going to eat the sandwich anyway. She asked our server if it was possible to get the sauce on the side and if she could just spread it on the sandwich and the server let us know they were out. That's when the magic happens.
The owner happened to rush out the sauce that was quickly made just for her. We aren't sure who exactly made it so if it was whoever was in the kitchen, that was awesome and we greatly appreciated it. The owner then did something we didn't expect. He sat down and just talked to us for a bit. He was extremely kind, he told us how customer service is a big deal to him, and he hopes to continue giving the best customer service possible. That's when he handed us this.
As you know, this was the first time Kori and I had ever been there and we surely weren't there at lunchtime.  It was a Tic Toc loyalty card that he marked off 9 lunches, essentially giving us a free lunch. We were pretty adamant that we didn't need that and we appreciated it but it was definitely not necessary. It was just dill sauce...
All he said was he was just excited for us to come back. The topic of breakfast came up because Tic Toc's breakfast menu looks marvelous. There was a mention of having their breakfast menu all day at some point but I'll let them give you the heads up on when that is.
This was an incredibly nice and sweet gesture and I just wanted to say thank you. He did mention his name to me as we were heading out the door but I sadly couldn't hear him but I hope this story finds you. I just wanted to let you know it made our night and we will definitely be back at your establishment.
What he might not know is the beginning parts of January have been downright dreadful for my fiance and me. Her great-grandmother, who had been in her life for 28 years, has passed away. Not many 28-year-olds get to say they spent that much of their life with their great-grandmother. To add on to that; a deer broke her car mirror, I'm having a new alternator put in my car this week, our cat was missing for an entire day, and we weren't sure if we were going to get him back. Heck of a start to our 2023. That kind gesture he made to us meant more than he probably could've guessed.
If you haven't been to Tic Toc before, my fiance and I both had a wonderful experience. Our server was great. The atmosphere on a Wednesday evening was fun, and we found exactly what we needed on a night neither of us wanted to cook. Tic Toc is located at 600 17th St NE, Cedar Rapids.
The Restaurants & Stores Iowans Want to Come to the Corridor
If you could bring any chain restaurant or store to the area, which would it be? Here are some of the most popular responses from Iowans!
New Restaurants That Opened in Eastern Iowa in 2022
The next time you're looking for a new place to go eat, you might want to check out this list! A ton of new restaurants opened in the Cedar Rapids area in 2022, with even more on the way in early 2023. Here are the places that began welcoming customers in 2022: