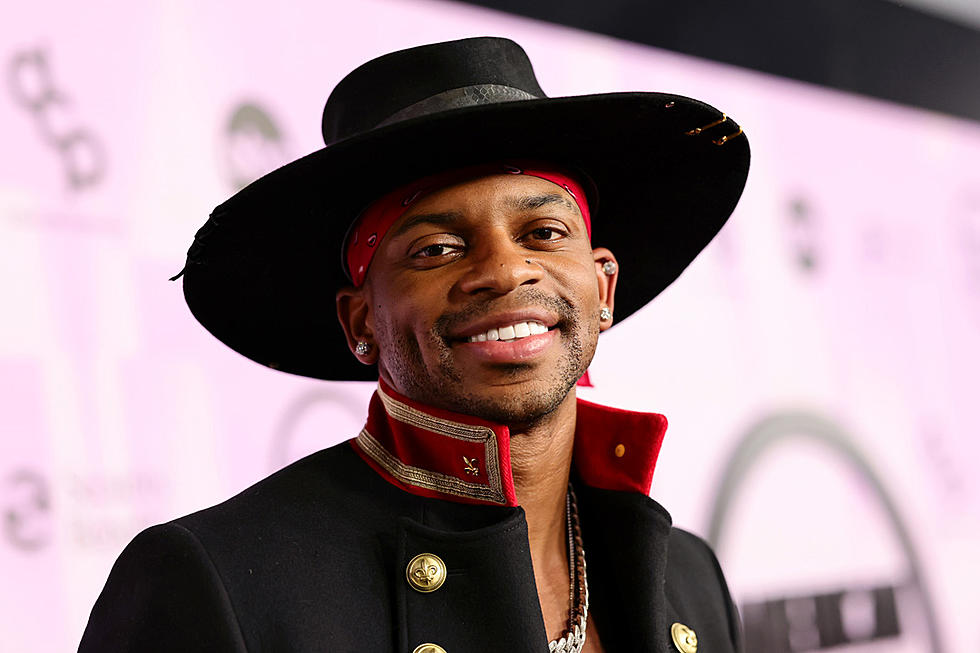 Jimmie Allen Accuser Files to Dismiss His Countersuit
Emma McIntyre, Getty Images
The second Jimmie Allen accuser, known as Jane Doe 2, is asking a court to dismiss the countersuit the singer filed in mid-July.
Allen filed two countersuits — one against each of his accusers — and the one against Jane Doe 2 accuses her of "conversion," or illegally stealing his cell phone. The woman's original civil suit claimed that he recorded them having sex without her knowledge or consent. She states that he fell asleep after the encounter, and as she was leaving, she took it with her and turned it into the police.
The new documents — which Doe 2 and her legal team filed in Tennessee and which were obtained by People — claim that what she did doesn't legally qualify as conversion, due to the fact that Doe was the victim of a crime Allen committed and she took the phone in order to hand it over to police as criminal evidence.
"Allowing a perpetrator to sue a crime victim who turns evidence over to the police for conversion would violate the Nevada Constitution and public policy," Doe 2's statement reads in part.
People has also confirmed with a spokesperson for the Las Vegas Metropolitan Police (the city where the alleged crime occurred) that a report was filed regarding this alleged incident.
Doe 2's motion to dismiss the countersuit also states that Allen's legal action was an "attempt to harass and intimidate her" as retaliation for going to the police.
A member of Allen's legal team responded to the motion to dismiss his countersuit in a statement to People.
"We will leave it to the court to determine if taking something without permission is conversion (or stealing) — a lesson that most of us learned when we were young," the statement reads. "The facts here don't support what Jane Doe 2 is claiming, and we look forward to the legal process moving forward and clearing Jimmie's name."
In his countersuit, Allen admits that he and Jane Doe 2 had sex, but says she gave him permission to record the encounter while they were kissing on a hotel balcony. He says he set up the phone at the foot of the bed — not in the closet as Doe 2's suit claims — and woke to find the woman and the phone gone. He claims he texted her and offered to delete the video, but wouldn't give her the password to the phone since it contained confidential information.
Allen's countersuit against Doe 2 is one of two suits he filed; he also took legal action in response to Jane Doe, his first accuser, who gave an extensive interview to Variety to share her story. The outlet's reporting detailed several instances of rape, sexual assault and verbal and physical harassment. Allen's lawyers say Doe went beyond the lawsuit in her interview to make "deliberate, intentional, malicious and willful" statements that damaged his reputation and relationships within the entertainment industry.
His countersuit against Doe also alleges that their sexual relationship was consensual and "initiated by both Allen and Doe," and states that he ended things in fall 2022 to focus on repairing his relationship with his wife.
60 Country Stars' Real Names Revealed
Now organized alphabetically to help you find the real name you're searching for.