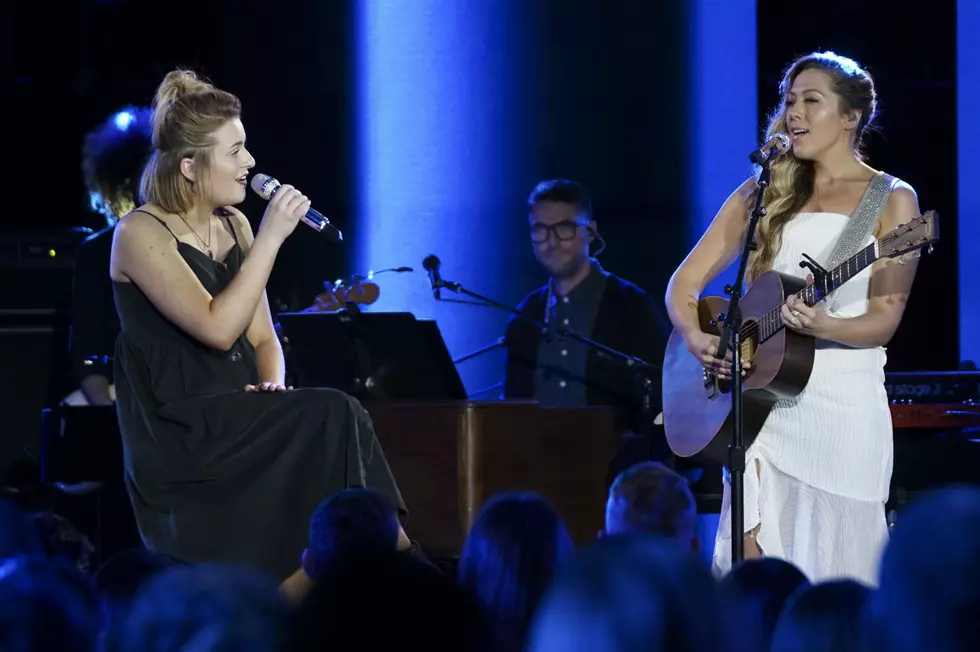 Iowa's Maddie Poppe Makes the Top 14 on American Idol [VIDEO]
Eric McCandless, ABC
It's official! Clarksville-native Maddie Poppe is moving on to the live shows on ABC's 'American Idol!' Last night's episode saw the second half of the top 24 performing their celebrity duets, with Maddie teaming up with Colbie Caillat for her 2007 hit "Bubbly."
Maddie's duet with Colbie was easily one of my favorites of the night, along with Mara Justine & Rachel Platten's "Fight Song," Jurnee & Lea Michele's "Run to You," and Marcio Donaldson & Allen Stone's "What's Going On."
I will say that I am a little bit heartbroken that Effie and Shannon went home last night. Effie's performance of "Barracuda" and Shannon's duet with Cam to "Burning House" were DEFINITELY top 14-worthy, but I guess they couldn't keep everybody.
Here are your top 14 finalists who will be moving on to the live shows next week:
Ada Vox
Cade Foehner
Caleb Lee Hutchinson
Catie Turner
Dennis Lorenzo
Gabby Barrett
Garrett Jacobs
Jonny Brenns
Jurnee
Maddie Poppe
Mara Justine
Marcio Donaldson
Michael J. Woodard
Michelle Sussett
Maddie Poppe actually joined Brain and me on the morning show today to talk a little bit about her experience on the show so far and what we can expect in the coming weeks! Here's that interview, just in case you missed it:
You can vote for Maddie online at ABC.com, on the American Idol app, or via text. Each week, you can submit up to ten votes for each contestant per voting method, so that means you alone can vote for Maddie 30 times each week! Get that American Idol app downloaded for free now!