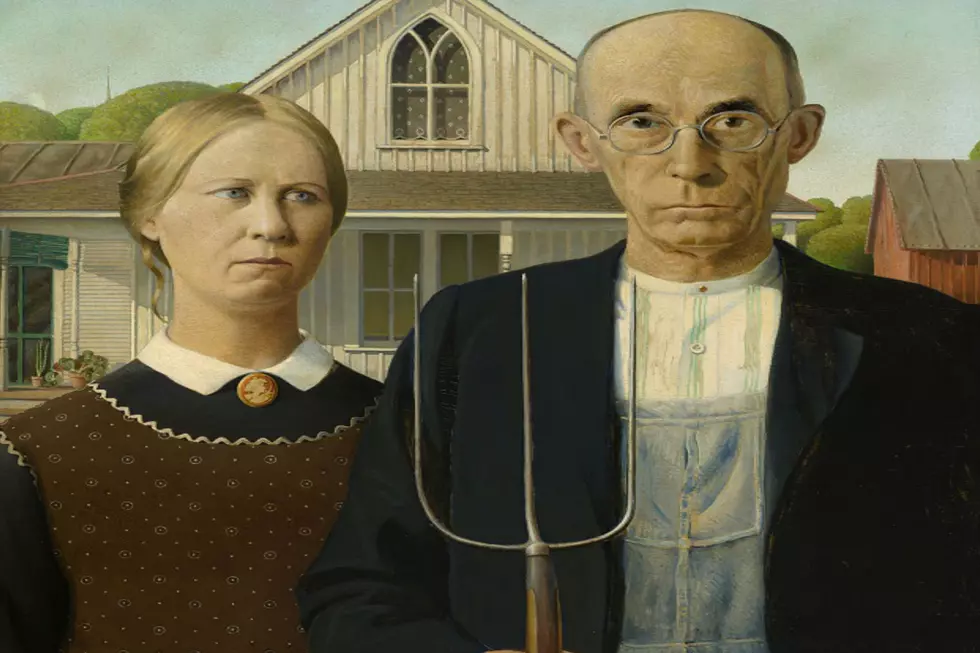 These Iowans Have Some Fascinating Family History
American Gothic: Whitney Museum of American Art
There's something about our ancestry that's so fascinating. Whether you're related to someone famous or have an ancestor with a cool story, it's always interesting to find out more about our origins. We asked you on our Facebook page to "Tell Danielle" a cool story about an older relative or ancestor, or a famous person that you're related to, and you did not disappoint. Turns out Iowans have some pretty cool ancestry.
My great great grandfather fell off the covered wagon on the way down to Iowa from Oregon on the trail. Wasn't till hours later did the other kids tell their parents they dropped him and had to go back for him."
My great aunt Mildred Augustine Wirt Benson wrote the first 20 or so Nancy drew books as well as 80 or so other books. She grew up in Ladora.
Iowan Shayna M.'s has some criminals in her family-
My great great great grandfather had everybody haul their rubble from the Great Chicago Fire to his land, and in doing so he added 2 miles of land on the coast of the great lake, and used his new land to smuggle guns in from Europe. When he was caught, they first sent 2 cops over to his place to arrest him, but his wife took a pot of water she was boiling for dinner and threw the water on them, giving both police officers 3rd degree burns.

My great great great grandfather is basically the founder of crime in Chicago, giving guns to the original Chicago mobsters. He lived a crazy life."
When it comes to famous relations, Iowans had a lot of ties to famous (and infamous) people. I'm related to country legend Johnny Cash and Bob James is related to outlaw Jesse James. Other Iowans had some pretty cool relatives too:
My husband is the great great grandson of Byron mckeeby(man pictured in the American gothic) making him our children's great great great grandfather."
You can thank Emily W's family for Winchester rifles-
I am related the Oliver Winchester, founder of the Winchester revolving rifle company. Also related to Sarah Winchester, the lady who built the haunted Winchester house in San Jose."
It doesn't stop there. We've Iowans that are related to Ashton Kutcher, Laura Ingalls Wilder, John Wayne and more.
Do you have a cool story about an ancestor? Go "like" our Facebook page and leave us a comment on the post (and a photo if you've got one). Or, if you have the KHAK app, you can send us a message there too! We would love to hear more of your stories.
Enter your number to get our free mobile app