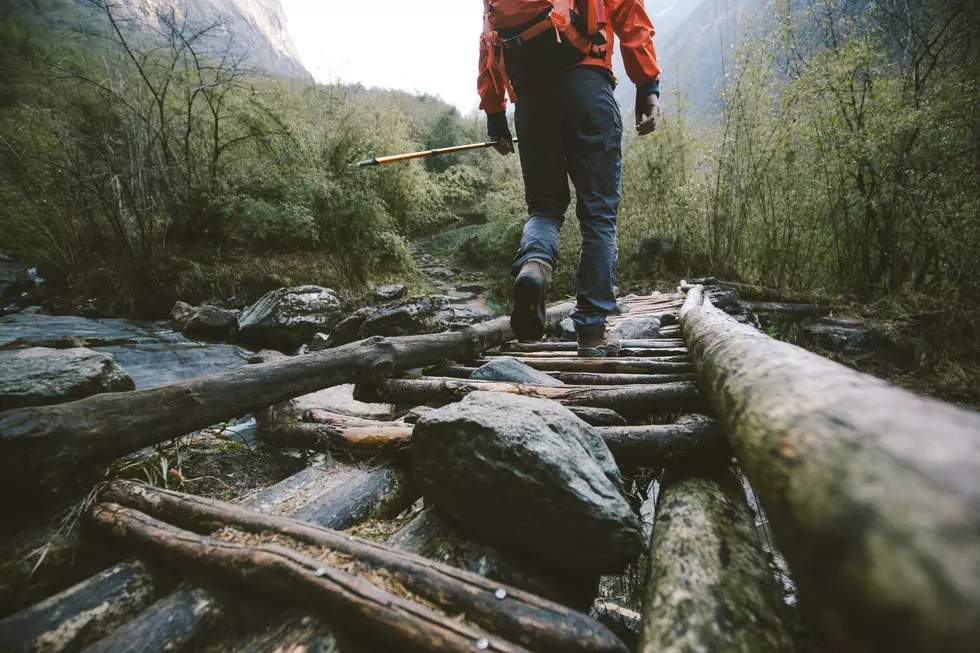 Iowa Native Missing While Hiking In California FOUND
Getty Images/iStockphoto
UPDATE: Missing hikers Eric Desplinter and Gabrielle Wallace have been found alive, according to CBS2/FOX28. The report states that one of the search teams found two sets of footprints, followed them to a campfire, and found the two hikers.
A search and rescue team has been deployed to find a missing Iowa native who was hiking in California.
The Des Moines Register reports that 33-year-old Johnston, Iowa native Eric Desplinter has gone missing after hiking in the Mount Baldy area of the San Gabriel Mountains in California. Desplinter, who now lives in California, was hiking with three other people when two members of the group decided to call it a day. Desplinter and 31-year-old Gabrielle Wallace continued the hike to reach Cucamonga Peak, which was an additional 7 miles (4 hours). When the duo did not make it home at their intended time of 7 p.m., their friends reported them missing.
Both Desplinter and Wallace are described as experienced hikers, but neither had ever been up to Mount Baldy before. Search and rescue crews are working hard to find to the hikers. KCRG reports that "a few items including a beanie and trekking pole" have been found, but it's unclear as to if these things belonged to the missing hikers.
Desplinter is reportedly a 2009 engineering graduate from Iowa State University. His family has flown to California to help in the search. We hope these hikers are found soon and return home safely. We will continue to update the story as more information becomes available.