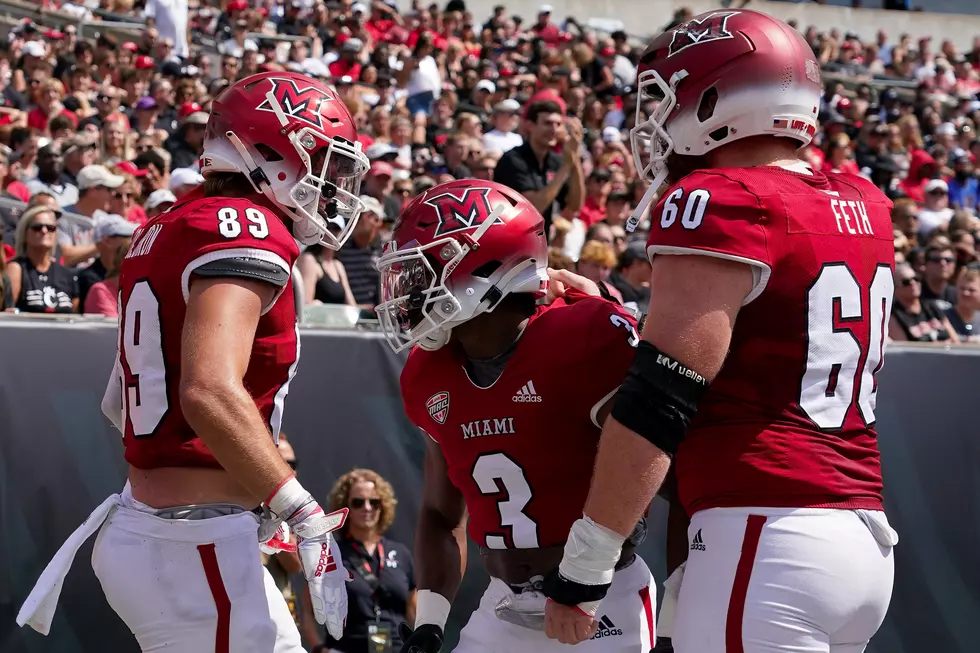 Iowa Hawkeyes Getting More Help On The Offensive Line
Getty Images
If you look back at the Iowa Hawkeye offensive unit last football season (yes, I know it's painful) there were clearly some big trouble spots. The quarterback position needed to be improved. Enter Michigan transfer, Cade McNamara. How do you replace departing tight end Sam Laporta? Enter another former Wolverine, Erick All Jr. But another area of concern for Iowa fans should also be the offensive line. Hawk Central reports that Iowa ranked 120th in sack yards, and was 127th in yards per carry in the run game. The offensive line needs help.
Help is on the way and veteran help at that! Hawk Central reports that the Hawkeyes learned Sunday that former Miami of Ohio center Rusty Feth has committed to play at Iowa. At 6'5'' and 305 pounds, Feth instantly becomes Iowa's most experienced offensive lineman. Hawk Central reports that Feth was second-team All-Mid American Conference this past season.
Hawk Central points out that center and right tackle were the two trouble spots for Iowa last year along the offensive line. Feth is expected to switch to guard as the Hawkeyes already have Logan Jones at center. Iowa also added grad transfer Daijon Parker from Saginaw Valley State who is expected to compete for the right tackle position. Both players should add some great depth and competition up front as the Hawkeyes look to kick their offense into high gear this fall! Or at least second gear.
Most Memorable Moments of the 2022 Iowa Football Season
Iowa finished the season 8-5, including a 21-0 shutout win over Kentucky in the Music City Bowl. The 2022 season will be remembered as one that was carried by the defense while its offense struggled mightily throughout the season.
University of Iowa ANF Wall of Honor Members
The University of Iowa's has now announced 10 members of the America Needs Farmers Wall of Honor at Kinnick Stadium.