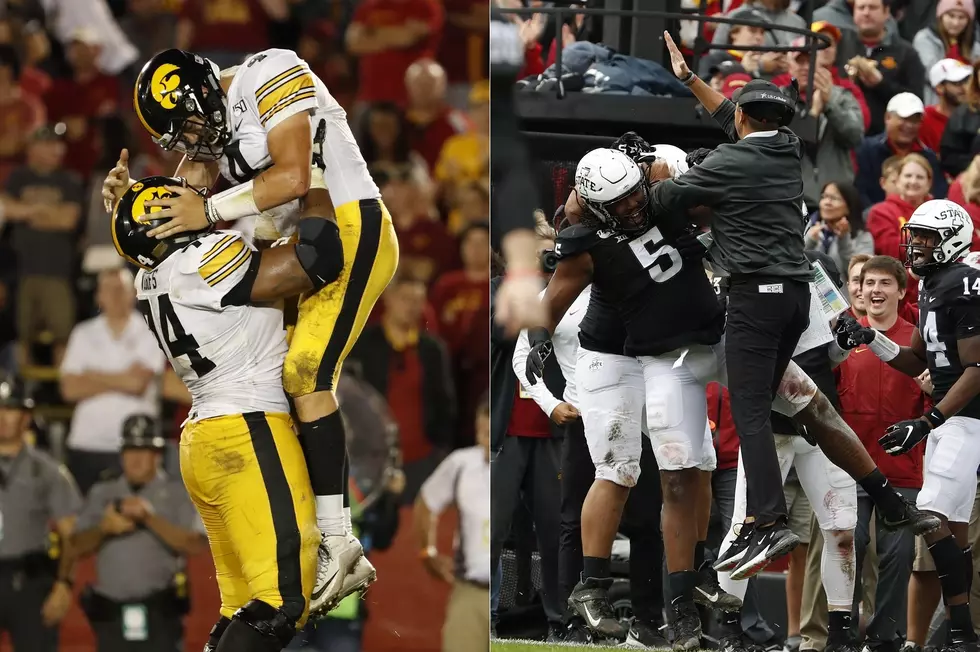 Iowa and Iowa State Bowl Games & Opponents Announced
David Purdy, Getty Images
We knew Iowa and Iowa State were both heading to bowl games and we now know who each team will play and where. Let's start with the Iowa Hawkeyes, who finished the regular season at 9-3.
Iowa is bound for the Holiday Bowl, their first trip to the game in San Diego, California since 1991 when they tied BYU (13-13). Iowa's opponent will be the USC Trojans. USC is 8-4 on the season and won their last three, victories over Arizona State, California, and UCLA. The December 27 game begins at 7 p.m. Iowa time and is televised by FS1.
This is Iowa's seventh consecutive season that will conclude with a bowl game. Iowa has won its last two bowl games after losing five in a row. Iowa has played USC nine times in the program's history, winning just twice. USC has beaten Iowa six consecutive times, with the last meeting coming in the 2003 Orange Bowl.
The Iowa State Cyclones are heading to the Camping World Bowl in Orlando, Florida, where they'll take on Notre Dame. The Cyclones are 7-5, while the Fighting Irish are 10-2, and won their last five. The Saturday, December 28 game kicks off at 11 a.m. Iowa time on ABC. It will mark the first-ever meeting of the two programs.