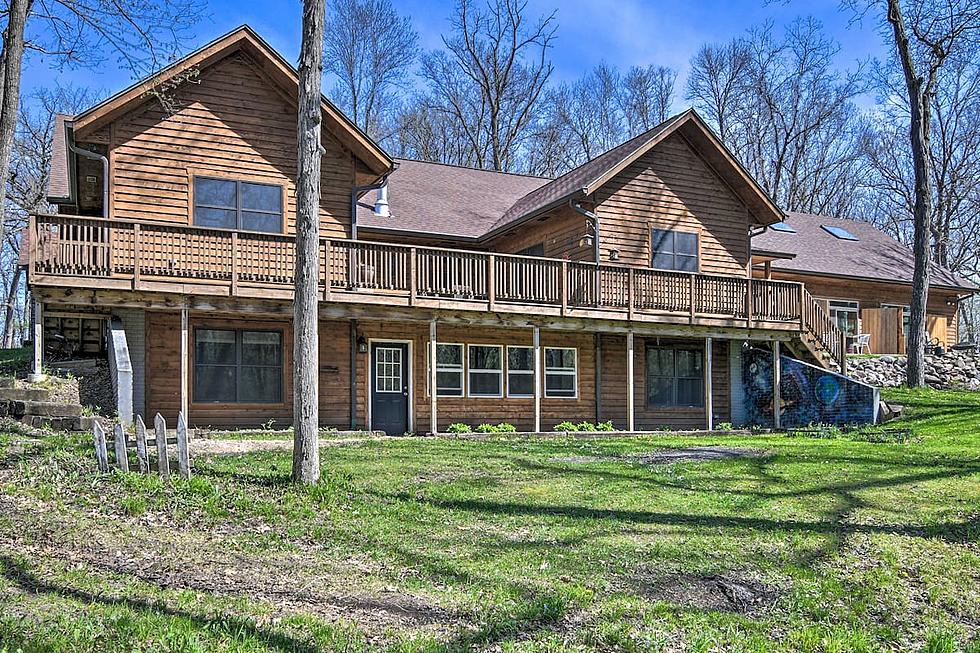 Iowa AirBnB with a Heated Indoor Swimming Pool is Perfect Getaway
Airbnb
When the temperatures drop in the Quad Cities, most of us think about warmth. Not all of us can jet away to a tropical island, but most of us could manage a short drive to experience some warmth and relaxation.
There's an amazing Airbnb in central Iowa where you can get away from it all and soak in your own indoor heated pool.
Can't you just feel the tension melting away at the thought of soaking in your own private pool?
Here's the Adel, Iowa home's description from the Airbnb website:
Summer never ends at this peaceful Adel home, where you can swim year-round and enjoy family-focused amenities and activities without ever leaving the property!
The home has four bedrooms, a full bath, an entertainment and toy area for the kids, a full kitchen, an antique cabin, and a large outdoor teepee. Oh, and the indoor heated pool. Ahhhh. This spacious home with a full bar and plenty of places to relax is located on 11 acres in central Iowa. It rents for about $279 per night and has a solid 4.26-star rating.
Let's take a look inside and see what this four-bedroom beauty has to offer.
Relax in this Iowa AirBnB With Heated Indoor Swimming Pool
This amazing Airbnb is located in central Iowa within a 3-hour drive from the Quad Cities. Its beautiful location is reason enough to pack up the family and get away for a while, but what makes this property even more special is that inside you'll find your very own indoor heated pool.
You can check out prices and availability here.