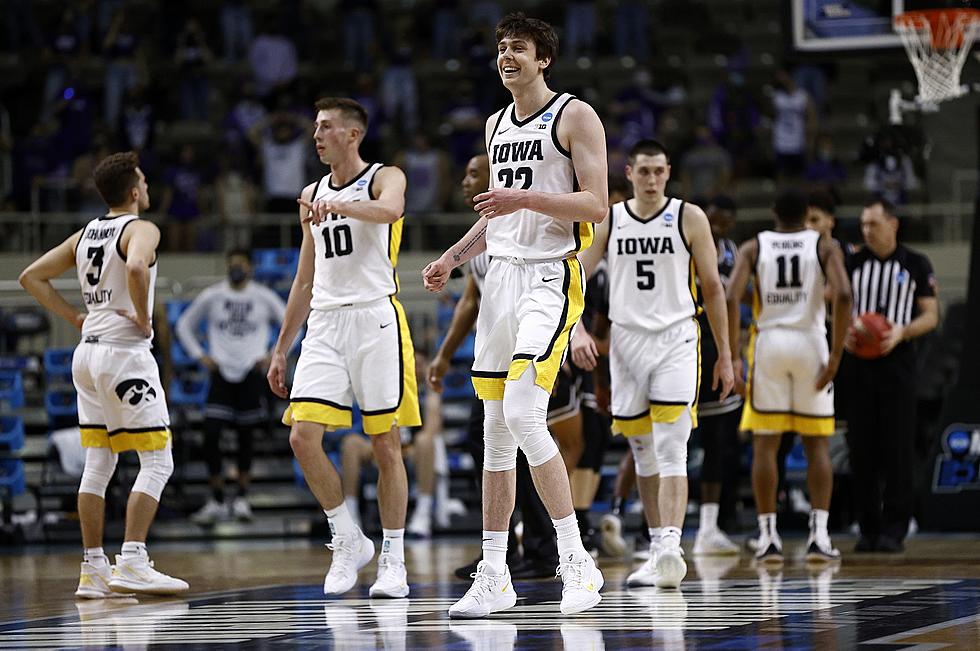 Iowa Puts Grand Canyon In Early Hole, Cruises to NCAA Tourney Win [PHOTOS]
Getty Images
The Iowa Hawkeyes jumped out to an 11-2 lead just over 3-and-a-half minutes into their opening round game against Grand Canyon, never trailed, and cruised to victory.
Iowa led 42 to 31 over the Antelopes at the break and immediately jumped on Grand Canyon to start the second half. Luka Garza scored a layup 9 seconds into the second stanza, and Iowa never looked back. The Hawks extended the lead to 19 on another Garza layup, 65-46, with 10:52 to go. Grand Canyon tightened things up at the end, but the outcome was not in question. The Hawks were victorious 86-74, the most points Iowa has scored in the NCAA Tournament since putting up 98 against Texas in the first round of the 1992 tourney.
This game was just as much about Garza from 3-point land. The 2-time Big Ten Player of the Year was 4 of 5 from 3-point range. The senior, whose number 55 will be retired at the conclusion of this season, ended up with 24 points and six rebounds.
Junior Joe Wieskamp scored 16 points to go along with 8 rebounds in 5 assists.
Senior Jordan Bohannon had 13 points and is now ninth on Iowa's all-time scoring list with 1,638 points. He passed Matt Gatens (1,635) tonight. Phenomenal freshman
Keegan Murray had 13 points, 7 rebounds, 4 blocks, 3 assists, 1 steal, and zero turnovers. Iowa had just 6 turnovers in the game.
Iowa moves on to the Round of 32 on Monday to take on #7 seed Oregon. The Ducks were declared part of the second round after their first-round opponent, Virginia Commonwealth (VCU), was unable to play their game due to multiple COVID-19 positive cases.
Oregon released a statement from coach Dana Altman after the announcement:
Oregon is 20-6 on the season. They lost the PAC-12 championship game to Oregon State, 75-64 last Friday, March 12. They finished the regular season 14-4 in conference play.
Iowa and Oregon will play the first game of the day on Monday. Tip-off is scheduled for 11:10 a.m., Iowa time, on CBS.
Iowa Defeats Grand Canyon in 2021 NCAA Tournament First Round