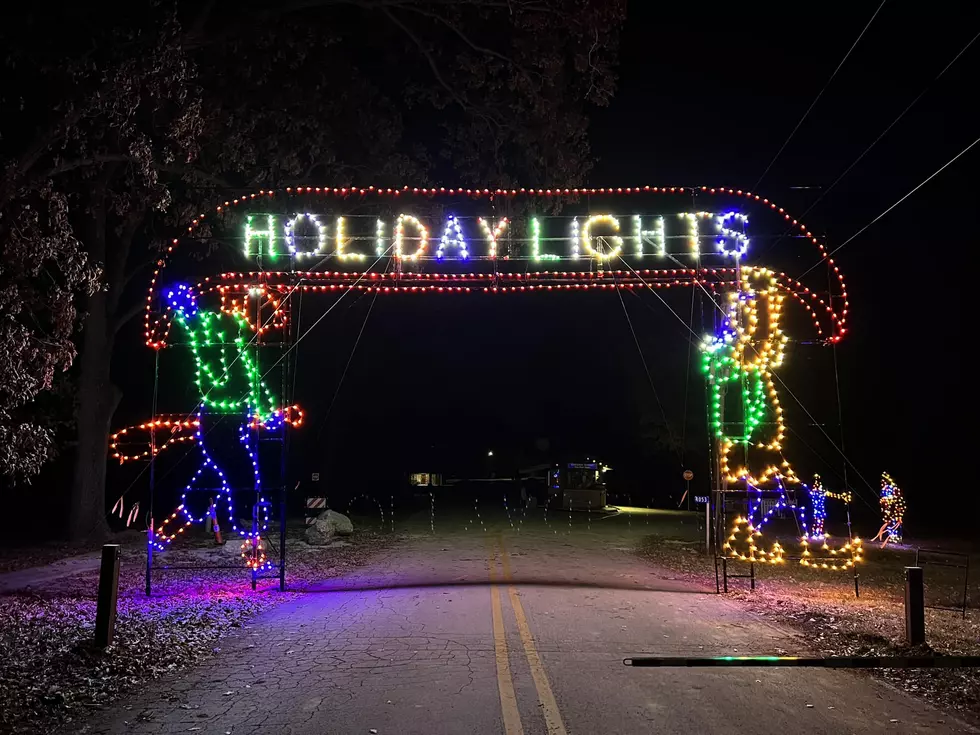 Huge Drive-Thru Light Display in the Corridor Opens This Month
Holiday Lights at the Lake, Facebook
It's almost time to get into the Christmas spirit!
Just a few weeks ago, we told you about the return of the Mount Pleasant Festival of Lights in Mount Pleasant, Iowa. The huge drive-thru holiday light display will open for the season on Wednesday, November 23rd and run through Saturday, December 31st from 5:30 p.m. to 9 p.m. You can more information on the event HERE.
If you aren't able to make it over to Mount Pleasant, no worries! There's another big light display that will return to West Overlook Campground in Iowa City later this month. Holiday Lights at the Lake is set to open for the season the night of Thanksgiving!
According to the Holiday Lights at the Lake website:
"This second annual community event boasts just over one mile of large and animated lighting installations including a dazzling animated tunnel and many glittering arches and holiday characters."
If you attended the event last year, you'll see some of your favorite displays again in 2022, but you'll also see plenty of new additions! The website recommends making yourself a holiday playlist for the drive.
Holiday Lights at the Lake will run Sunday through Thursday from 5:30 p.m. to 8:30 p.m. and Friday & Saturday from 5 p.m. to 9 p.m. The wait to drive through the display is typically longer on weekends. The cost for family vehicles is $10, $20 for large vans, $30 for mini-busses/small limos, and $50 for big busses/limos. You can purchase a pass online in advance HERE, otherwise it's cash-only at the gate. Proceeds from Holiday Lights at the Lake will benefit The Bird House, Hospice Home of Johnson County and is made possible with the help of generous volunteers.
If you'd rather walk the route, you can visit on a Wednesday for Walk-Through Wednesdays! For only $5, you can walk through as many times as you want. Plus, Santa is typically on-hand for photos. Guests will NOT be allowed to drive the route on Wednesday nights. You can get more information on the event HERE.
Courtlin's 2022 Trip to Ireland
A full look at all the places Courtlin visited in Ireland!