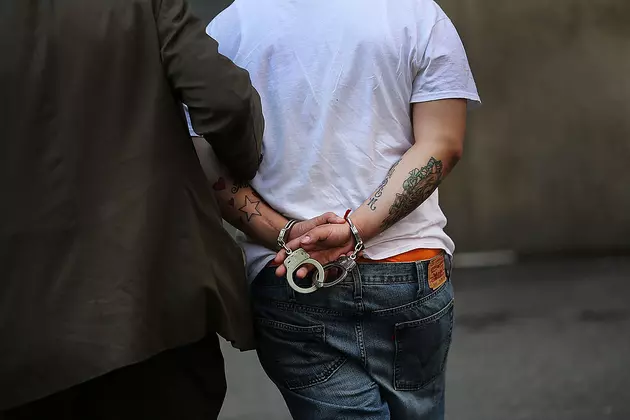 How Safe is Your Iowa Neighborhood?
Getty Images
You hear stories every day. Perhaps you see the scars of poverty. Just how safe is your neighborhood? According to the website Neighborhood Scout there are plenty of relatively safe communities in Linn and Johnson counties. But it's also true that some neighborhoods are safer than others. And there are some you may want to just stay away from.
How do the most populous Eastern Iowa communities rank when it comes to safety?
Hiawatha - The small suburb just north of Cedar Rapids ranks high on this list. With a Crime Index of 66 (meaning it is safer than 66% of other U.S. cities) Hiawatha can boast that it is one of the safer cities in Eastern Iowa.
Marion - Also ranks pretty high in our study, with a Crime Index of 47 on the Neighborhood Scout website. Perhaps it's those slow speed limits in downtown Marion, or those newly installed roundabouts that criminals can't stand.
Cedar Falls - With an impressive Crime Index of 36, this cozy community just outside of Waterloo is one of the safer ranked cities in Black Hawk County.
Iowa City - This may come as a surprise to those who live in Iowa City, But the Crime Index of 17 reflects a higher than (state and national) average score in property crimes, notably theft and robbery.
Cedar Rapids - Crime Index 11. With a recent rash of robberies and break-ins, it is no surprise that Cedar Rapids is ranking lower on the safety survey. According to Neighborhood Scout, your chances of becoming a property crime victim in Cedar Rapids are 1 in 26, so keep your eyes open and your doors locked.
Waterloo - Crime Index 9. This is one tough city to live in. The percentage of assault crimes alone is much higher in Waterloo; 7.92 out of 1,000 persons are victims of assault vs. the national average of 2.38 out of 1,000. The chances of becoming a victim of a violent crime in Waterloo is 1 in 104.