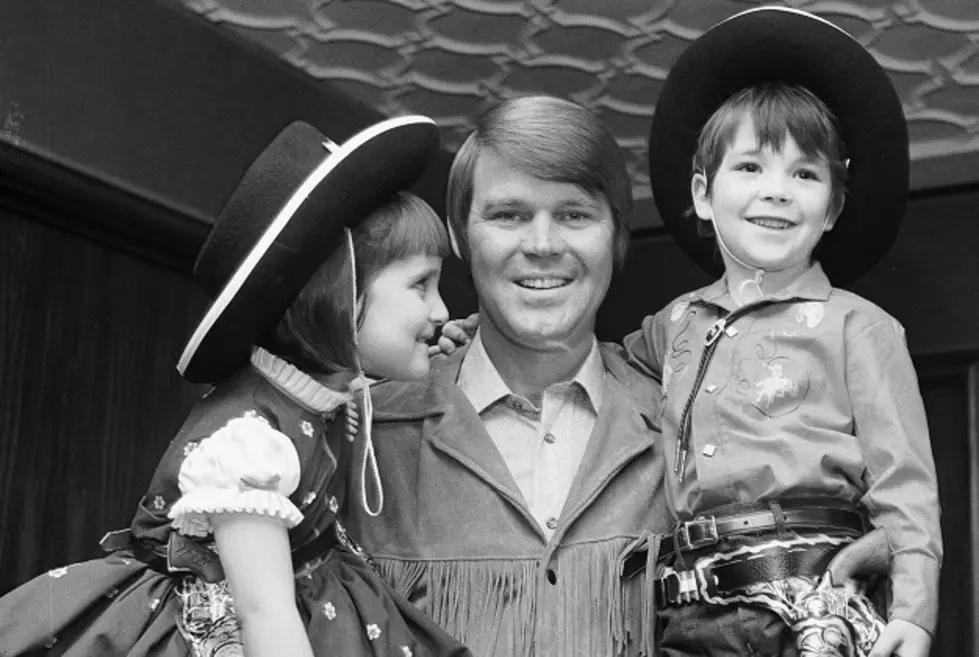 Glen Campbell, I Need to Tell You Thanks
Central Press, Getty Images
I never met Glen Campbell and as a result, I never had the opportunity to thank him for helping shape my life and leading me down a path that has blessed me more than I could've ever imagined.
When I was growing up in southeast Iowa in the late 70's and early 80's a large home stereo and the record album below would play a large role in my future. I just didn't know it at the time. Those two 33 1/3 rpm records helped me discover Glen Campbell, country music, and my passion. I would play these songs over and over again during my early teen years, pretending to be a deejay all the while.
I still can't exactly put a finger on what it was about "Wichita Lineman," but it was always my favorite Glen Campbell song. It wasn't just the lyrics, it was the way he sang these words and all his songs:
I am a lineman for the county and I drive the main road. Searchin' in the sun for another overload. I hear you singin' in the wire. I can hear you through the whine. And the Wichita lineman is still on the line."
I only had the privilege of seeing Glen perform once. It was a show in September of 2010 at Riverside Casino. Though his Alzheimer's diagnosis wouldn't come for nine more months, I knew there was something wrong with Glen that day. He forgot song lyrics, the key for some songs, and the people responsible for writing songs he'd sung for years. It was uncomfortable to watch at times, but I'm honored I got the chance to see him.
I played a song from Glen each hour during my show today, and I teared up every time. It's often said that music inspires and though I didn't realize it at the time, Glen Campbell did just that for me. I fell in love with country music in the 1970's when, as Barbara Mandrell sang, country wasn't cool. It's been pretty cool to me and for that, I have Glen Campbell to thank.