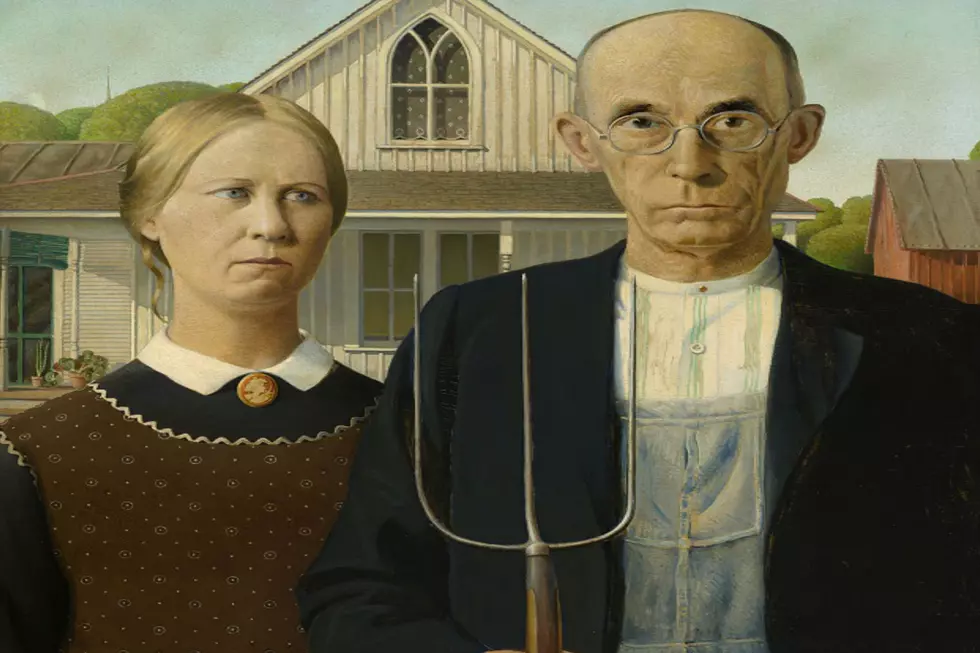 Giant Iconic Statue Going Up In Anamosa [WATCH]
American Gothic: Whitney Museum of American Art
The Anamosa Chamber of Commerce said that this giant sculpture celebrating the historic Grant Wood painting would to be constructed in the city by Main Street and there it stands today. It was created by American artist Seward Johnson and it is definitely something to see! After all, it's not everyday that you get to see something that big being set up.
Even though the crew started placing the work of art this morning, the job isn't expected to be complete until tomorrow. It can't be easy and it must take a while to move that thing around. Speaking of moving around, this piece has been everywhere from Arizona to Florida to Indiana and now (of course) it's in our neck of the woods! And don't worry, it will stick around throughout the rest of the year, so you'll have plenty of time to go take a gander.
Want to see more videos and content from what going on in eastern Iowa? Just download the free app HERE to stay connected.