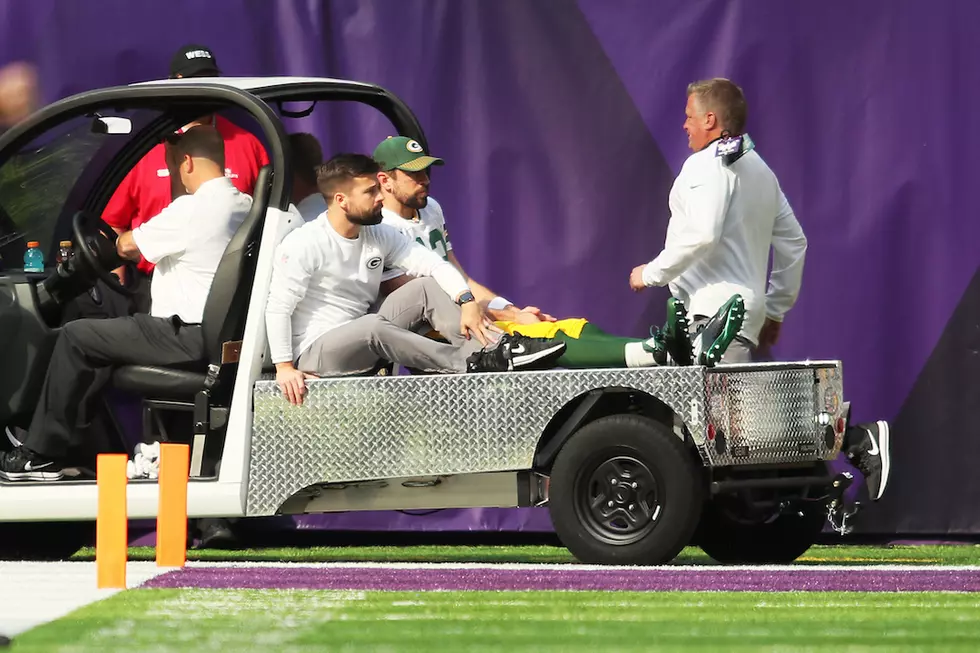 Five Things NOT to Say to That Dirty, Rotten, Stinking, Minnesota Vikings Fan Coworker of Yours.
Getty Images
There was no penalty on the play. No flag. No foul, not an illegal hit. But it sure looked like a late hit to us. I even heard Aaron Rodgers reportedly cussed out the bum who rushed him, broke his collar bone, and ended his season.
But unless you want to be marched down to the HR department at your place of work, here are five things NOT to say to that dirty, rotten, stinking, Minnesota Vikings fan colleague of yours.
"HITTING the office a little late today? Must be a contagious condition of You Vikings Fans....hitting things a little late, that is..."
This one works best when you can beat your co-worker into the office quick enough to get yourself a cup of coffee before they arrive in the break room.
"Hey, did you hear about the new Vikings drink? It's one ounce of rot gut vodka, that sells for 12 cents. It's called a Cheap Shot"
And to think, even after that cheap shot, the Vikings odds of winning Super Bowl are no better today than they were on Saturday.
"That shot was so cheap, it's the advertised special at Dollar Tree this week...the same place the Vikings buy their playbook strategies"
"I hear Christmas arrives on Saturday, December 23 this year...that's when Green Bay will deliver a special present for the Minnesota Vikings"
It's not a surprise, just a traditional can of whoop ass, nicely wrapped in a green and gold bow.
"So tell me again...just how many Super Bowl rings do YOU have?" 
That's not the smell of crunch berries in the air, it's the smell of defeat. Da feet that will be chasing down da Vikings with or without Rodgers all season long. Payback is a bitch.