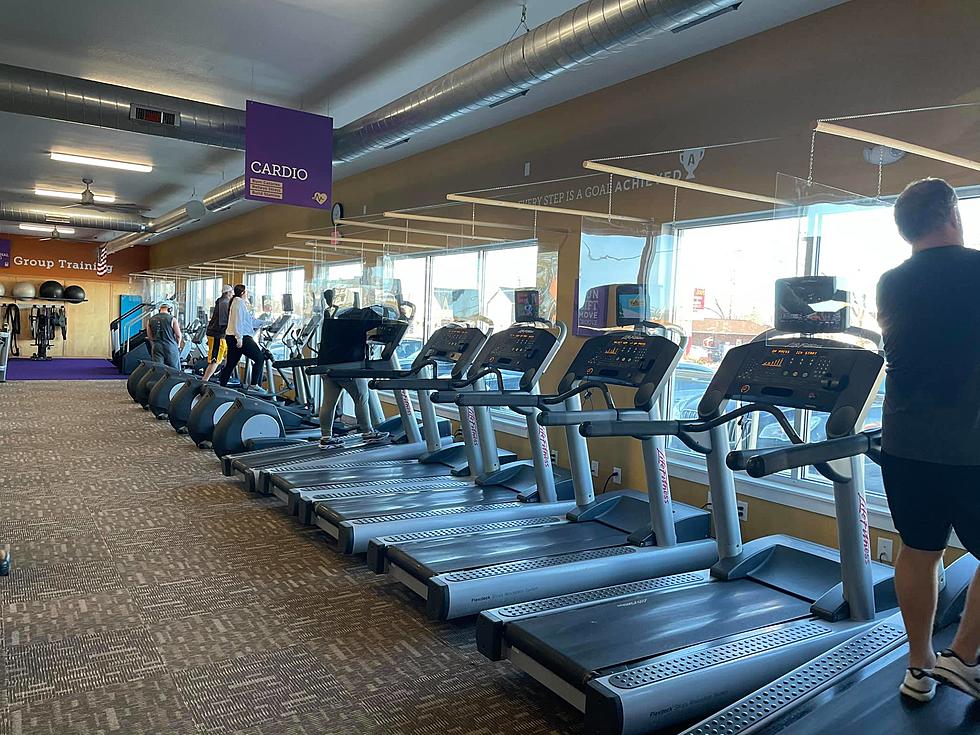 Fitness Instructor Saves Heart Attack Victim at Marion Gym
via Anytime Fitness/Facebook
I'm sure that many of us like to think we would know what to do if we saw a fellow human in trouble. But would you? If you saw someone working out at the same gym as you fall to the ground suffering from a heart attack, could you save them? A gym instructor in Marion was honored recently for doing just that. Saving a man's life.
According to a Facebook post, a man named Mike was working out at Anytime Fitness in Marion. At some point during his exercise routine, Mike suffered a heart attack. Fortunately for him, fitness instructor Alison Graham was working that day. Alison acted quickly and began doing chest compressions on Mike immediately. Those quick actions proved to help save Mike's life.
Alison was recently presented with the Life Saving Award from the City of Marion. First responders on hand for the ceremony say that because Alison was trained in CPR, she knew that beginning chest compressions right away gave Mike a better chance at survival.
So could you save a life if you had to like Alison did? If the answer is no, here is a chance to change that. The Marion Fire Department along with the Rotary Club of Linn County is offering a free Community CPR class on February 19th. You can click HERE for more information on the course.
Sign up today and learn CPR. You just might save a life.
Iowans Celebrate National Best Friends Day
10 Things You've Probably Said If You're From Iowa