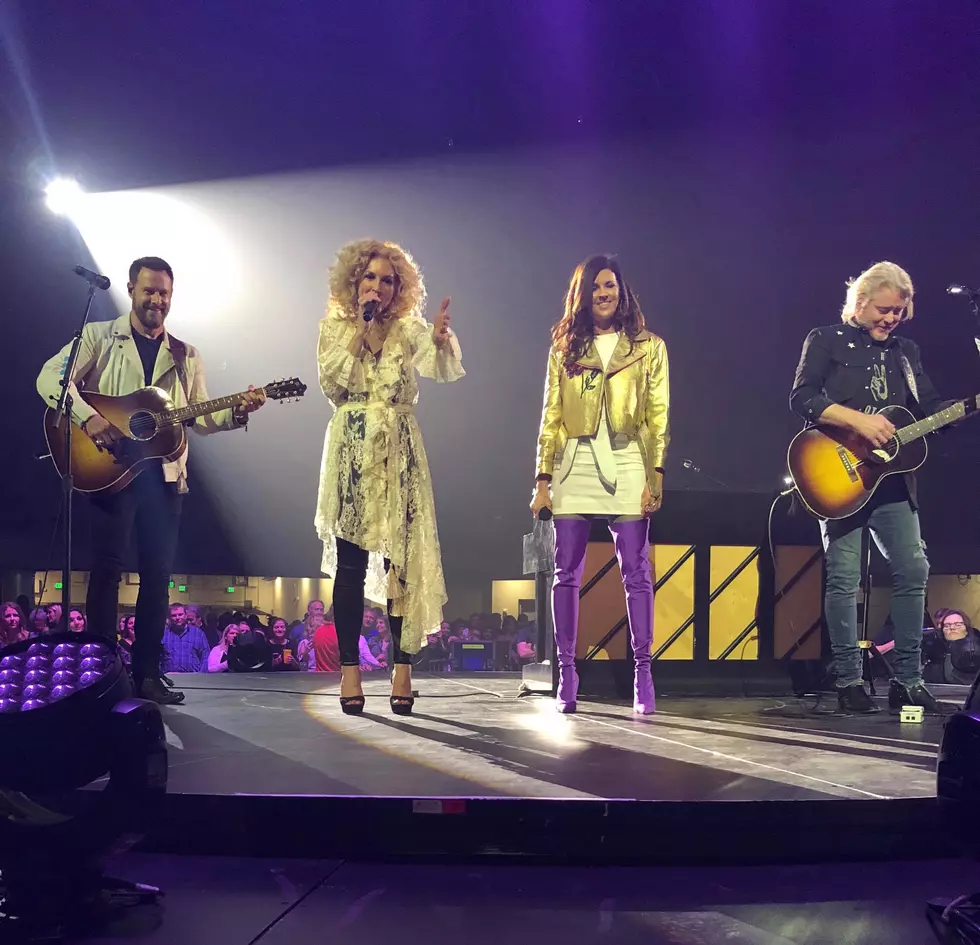 Courtlin Adds LBT to the List of Her Favorite Concerts
Courtlin
This past Friday is one I will never ever forget! Little Big Town, Kacey Musgraves, and Midland all stopped at the U.S. Cell Center in Cedar Rapids on their The Breakers Tour, and to be honest with you, I'm still not over it. I have been looking forward to seeing Little Big Town for YEARS, and they did not disappoint in the slightest.
Little Big Town is one of those groups that is just very consistent in their quality of music. When I began working in country music a few years ago, they immediately became my favorite group. Before I started here, the only song I knew was "Little White Church," but I loved it even before I started loving the genre. I think they are such a force in country music, and I don't think that's ever going to change.
I was SO PUMPED when I finally made it to my seat on Friday night because we found out we were directly in front of the second stage in the middle of the venue. The bonus was that when the artists were on the main stage, there were zero people behind us, so we were able to stand for the entire show. Just look at this shot my friend got during the concert:
Because we were so close to the group, I was able to have a moment with Phillip. Now, I know you're like, "Courtlin, come on. You didn't have a moment with anyone," but I DID. I SWEAR IT. He looked me right in the eye, I smiled a huge smile at him, and he hit me with one right back. It was truly magical.
Some of my other favorite moments from the show include their opener, Elton John's "Rocket Man," their cover of Glen Campbell's "Wichita Lineman" (check out my video of that HERE), and, of course, "Girl Crush." Their harmonies were on point and I was truly mesmerized by their talent. The whole concert was just phenomenal.
I also have to give a shout out to the openers! Although I missed Midland's set because of meet & greets, I heard they were awesome. I did get to meet them, and they were genuinely charming, funny, and nice guys.
I am also now totally obsessed with Kacey Musgraves. She was so sweet, and her boots were fabulous, and she sounded EXACTLY the same live as she does recorded. She even took a Snapchat video on my phone!
This concert was hands down one of my favorite concerts of all time, which is saying a lot because I've been to so many. It's easily in my top five. I hope you enjoyed the show as much as I did! Let us know what you thought about the show in the comments!