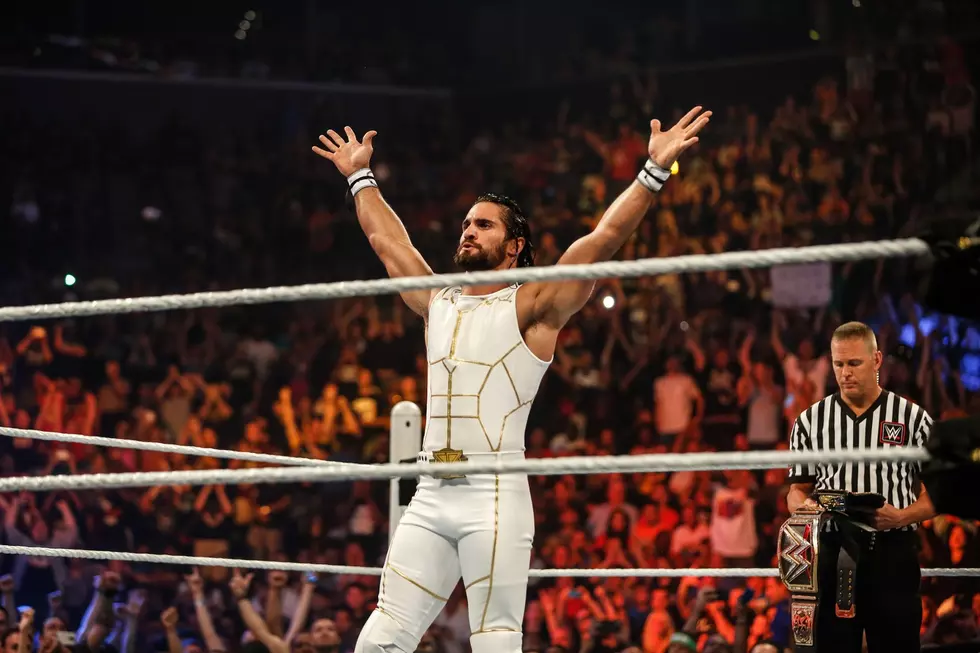 Could There Be Hope For Sports Fans Amid Social Distancing?
JP Yim/Getty Images
Sports are not really at the top of mind for a lot of people right now, but aren't you missing it just a little? Could it come back in some form during COVID-19? It's a stretch, but a loophole of hope was presented recently.
According to Iowa's News Now, World Wrestling Entertainment (WWE) has been deemed an "essential business" by the governor of Florida, because they provide an "important distraction" for the mental health of their fans. This means they've been able to resume live television production at the "Performance Center" in Orlando, without fans in the building, and further wording from a release states they might not be the only ones.
The exact wording of the memo said that essential employees could include "employees at professional sports and media production with a national audience ... only if the location is closed to the general public."
Seems to me, that includes many of our TV shows, too. Do we think March Madness will suddenly pick up where it left off? Will the NBA, NHL, the Masters or Major League Baseball pack up their massive operations and temporarily zoom off to Florida to give us our games to at least watch on TV?
Reasonable people don't expect it right now, and for most sports leagues, it's not that simple anyway.
The athletes need time to travel, which by the way has its own set of headaches right now. They also need practice and conditioning time. Iowa News Now sreports that WWE performers and employees are tested regularly for COVID-19 and, in fact, one had recently tested positive and was not allowed to perform.
Even more, it won't help our local Cedar Rapids Kernels, RoughRiders, high school or college teams whatsoever. But a fan can dream.
TACKLE THESE: Check Out the Best Uniforms In Each NFL Team's History
TACKLE THESE: Check Out the Best Uniforms In Each NFL Team's History