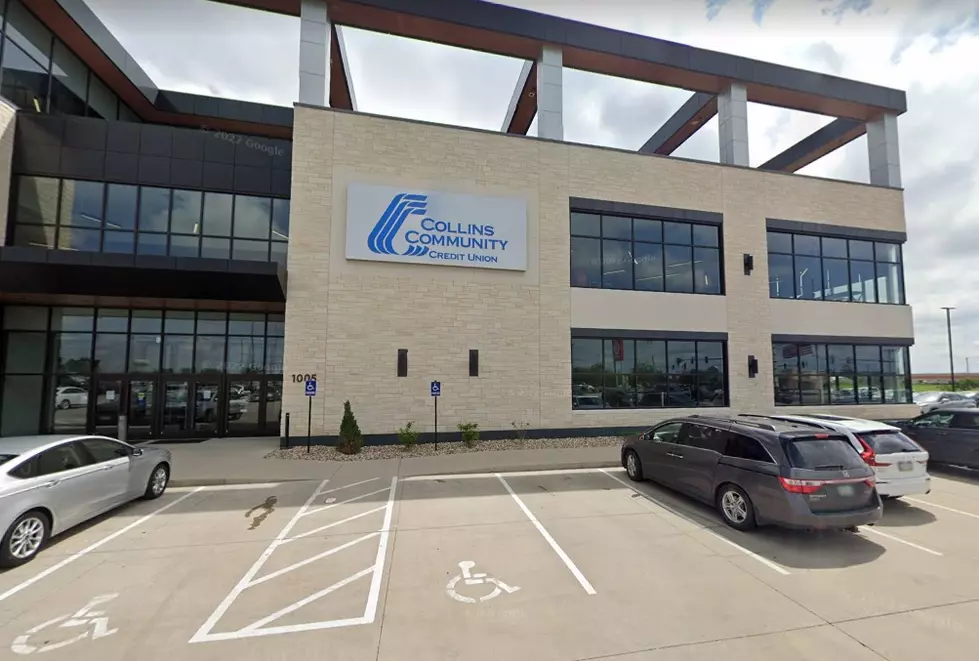 Collins Community Credit Union Announces Layoffs
Google Maps
Collins Community Credit Union is the latest employer to eliminate jobs in the city of Cedar Rapids.
According to a WARN, or Worker Adjustment and Retaining Notification Act, the layoffs happened on October 6th. The Cedar Rapids Gazette reports that 38 positions in all, were eliminated. Collins Community Credit Union, whose headquarters are located at 1005 Blairs Ferry Road NE in Cedar Rapids, provides financial services to people living in Black Hawk, Dubuque, Linn, Johnson, Polk, and surrounding counties.
Vice President of Corporate Strategy and Marketing Mai-Linh Hoang told the Gazette that the layoffs are a result of changing market trends.
While some services are growing, others are slowing. For Collins Community Credit Union, this has resulted in an internal restructuring, which included the elimination of some current positions.
Hoang told the Gazette that most of the positions that were cut came from the mortgage division. She went on to say that people who have been affected by the cuts have been given separation packages and assistance in finding new employment.
The Collins job cuts come on the heels of another large Cedar Rapids company also announcing layoffs. Transamerica announced last week that up to 55 more jobs in the Cedar Rapids market could be gone by the end of the year. That is on top of the 40 jobs the company cut over the summer and the 15 who lost their jobs as of mid-September. Transamerica also eliminated 53 positions in November of 2020. The company also recently sold its 51-acre campus in Cedar Rapids.
Roseanne Barr Abandoned Iowa Mansion in Eldon, IA
I fell into a rabbit hole when I found out that
Roseanne Barr almost had a mansion in Iowa
. After seeing the current state of the property on Facebook, I was amazed that such an extravagant project could be so quickly overtaken by nature. Only two hours away from Waterloo, this abandoned field could have hosted some of the coolest and elite Hollywood parties in the Midwest. The current photos were taken by Gable Fry on a recent trip he took.
10 Things That Shock Folks During Their First Year in Iowa
For anyone moving to Iowa from... well, anywhere, there are a few things that will surprise you.