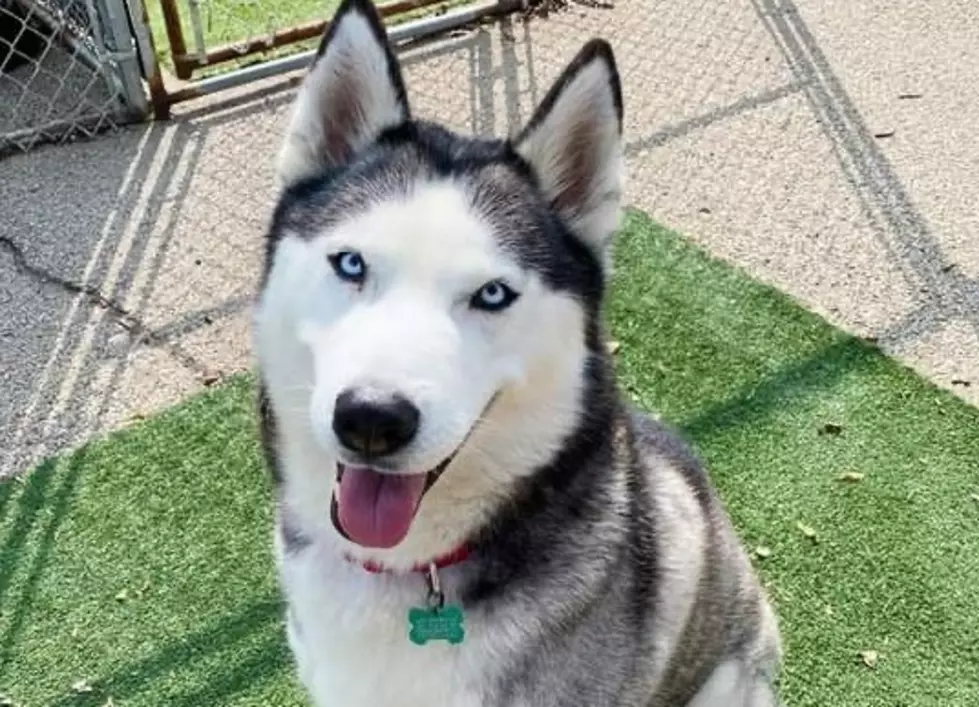 Last Hope
*Furry Friday is sponsored by Theisen's Home, Farm, Auto.
We're happy to be doing our Furry Friday segment again! A big thanks to all the wonderful shelters we work with for being able to do it virtually. This week we got to reconnect with Amanda at Last Hope Animal Rescue in Cedar Rapids. She introduced to our new pal, Leon!
One glance at those piercing blue eyes, and you just know that Leon is a Husky. He's actually a Husky/Malamute mix. He's around 3 years old and like most Huskies he's got an amazing personality and lots of energy. Leon just wants to have fun! He gets along great with other dogs,but needs to be kept away from cats. Leon would also do best with someone who has plenty of room for him, and lots of time to play and run!
Leon has had some basic training, but would do best with someone who has time to continue to work with him. Leon is such a friendly and loving dog, he just needs to find the right family to bring him to his forever home! Just try and say no to those eyes!
If you are interested in starting the adoption process with Leon, you can go to Last Hope Animal Rescue and fill out an application! Leon is an active dog for sure, but his loving and laid back attitude will fit right in with the right family. Let's find a great home for Leon! He's ready to snuggle!
Enter your number to get our free mobile app
Things Iowa Pets Steal From Their Owners