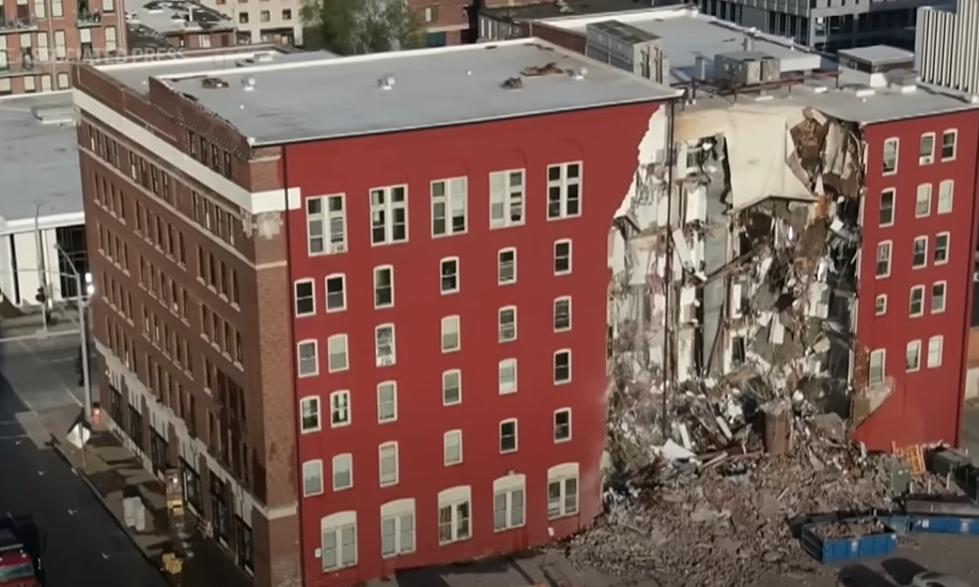 Eastern Iowa Apartment Building Partially Collapses
YouTube via Associated Press
A six-story apartment building partially collapsed on Sunday evening in Eastern Iowa, injuring several residents.
CBSNews reports that the collapse happened shortly before 5 p.m. in Davenport, Iowa. Officials say that the cause of the collapse is not known at this time. At least 8 people were injured. CBSNews reports that Davenport fire officials say that they are nearing the rescue part of the operation, and will soon be shifting to a recovery operation. Canines have been brought in to help with the search.
CBSNews reports that seven people were rescued as first responders rushed into the ruble. Another person was pulled out and saved overnight. Fire crews also report finding a large natural gas leak and water running down broken pipes. Officials say they are fearful of the structural integrity of the rest of the building. CBSNews reports that the building was undergoing repairs to the outer brick wall of the structure.
Can You ID These Eastern Iowa Locations From Aerial Photos?
Highest Paying Jobs in Iowa in 2021
These are the Top 20 highest-paying jobs in the state.