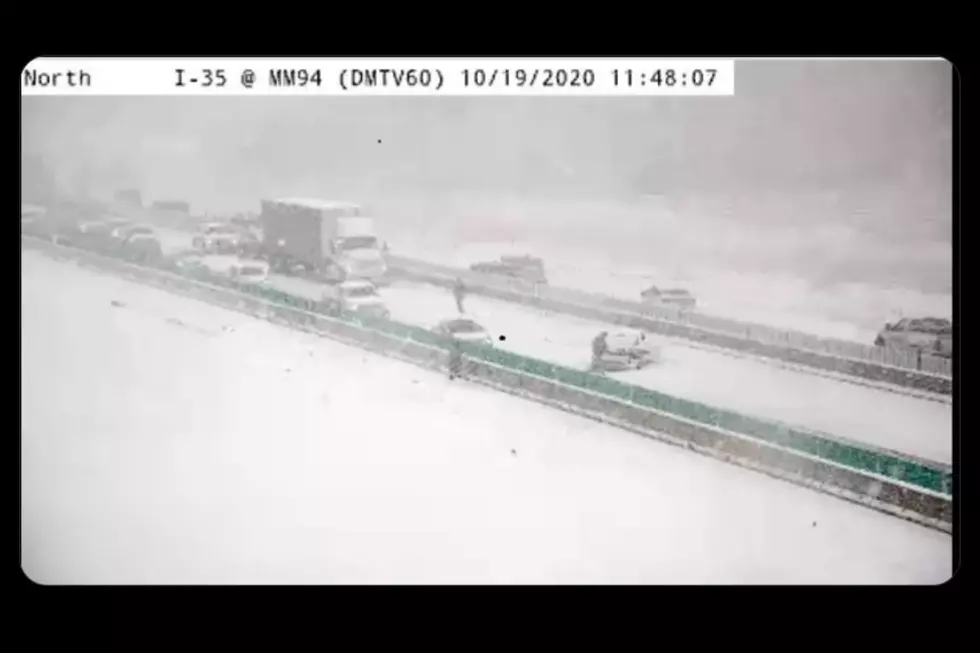 Central Iowa is Getting Hit with Over Half a Foot of Snow!
NWS VIA TWITTER
As flurries begin to fly across eastern Iowa late Monday morning, the central part of Iowa was getting hammered with the white stuff! Areas around Ankeny have over 6" and the National Weather Service in Des Moines has issued a SNOW SQUALL WARNING for the locations around Des Moines as whiteout conditions are present with heavy and blowing snow.
The earliest fall snowfall of at least an inch in Cedar Rapids came on October 18, 1972. We missed it by a day! On average, Cedar Rapids gets its first one-inch snowfall on December 5 and Iowa City on December 6, according to KCRG.