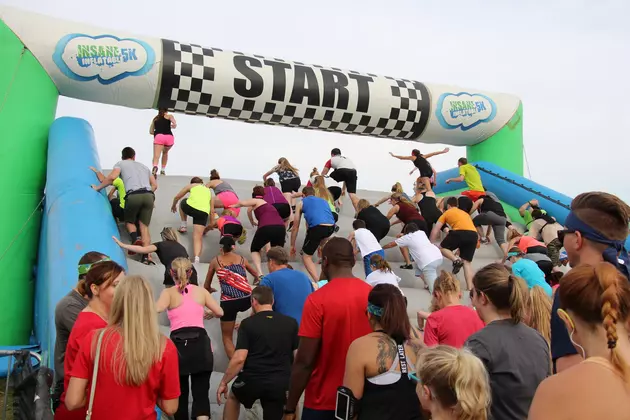 Cedar Rapids Insane Inflatable 5K 2017 FAQ
Danielle
Tomorrow's the day! The Insane Inflatable 5K presented by Dave Wright Subaru returns to Cedar Rapids tomorrow June 17 at Hawkeye Downs and we cannot wait! You may have some questions, and it's a good thing because we've got answers! Here are some answers to the most frequently asked questions about the Insane Inflatable 5k. If you have a question that isn't answered here, let us know and we'll update the post with all of the answers!
1

Saturday, June 17 at Hawkeye Downs in Cedar Rapids.

2

Tickets are $65 currently and $75 on the day of the event.

3

Parking will be available at Hawkeye Downs for $10. Plus, anyone driving a Subaru will get FREE parking thanks to Dave Wright!

4

Nope! We're all about having an INSANELY fun time on the course. Take it as fast (or as slow) as you like.

5

Can Spectators Attend for Free?

Have some family and friends that want to watch? Bring the whole crew for FREE.

6

Definitely. If at any time you feel uncomfortable completing any of the obstacles, feel free to walk around it.

7

Is There an Age/Height Requirement?

Participants must be at least 42″ tall on event day to run the course. There is no minimum age to participate.

8

How do I Confirm my Start Time?

Visit Event Elf, sign up, and select "Events" at the top to get your start time and account info.