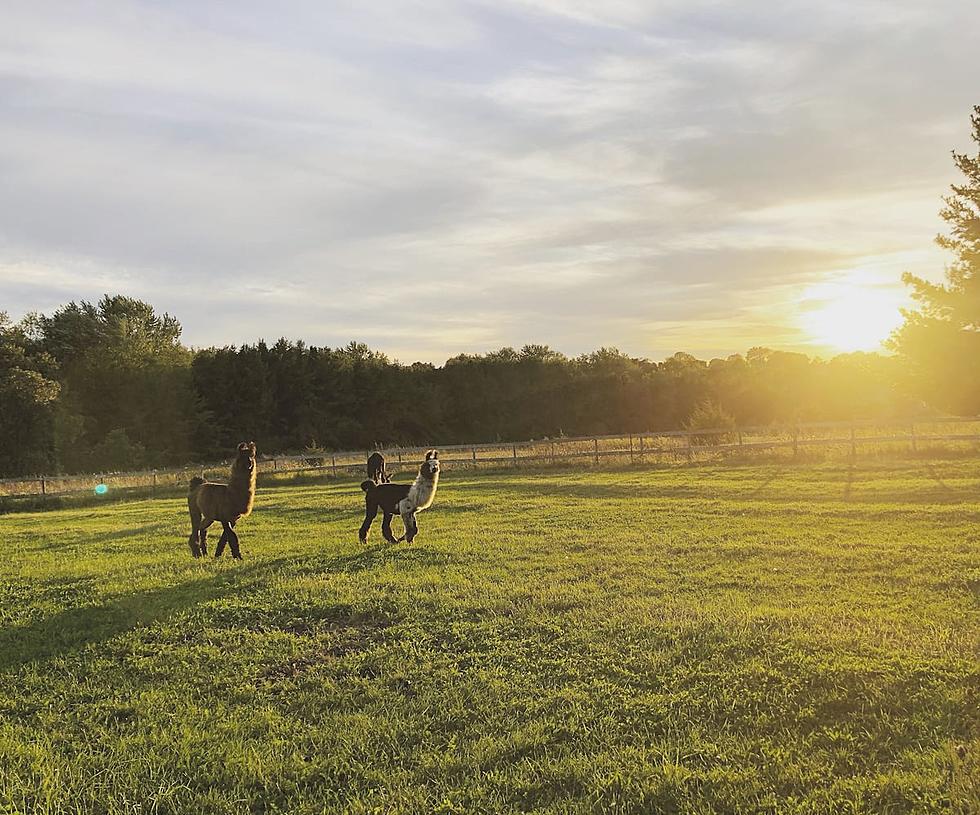 Cedar Rapids Airbnb Lets You Hangout With Llamas [GALLERY]
Andy & Kahle, Airbnb
If you're looking for a fun weekend getaway, you won't have to go very far!
A few weeks ago, I wrote an article about my experience at Prairie Patch Farm in Cedar Rapids. I had won a contest on their Instagram page back in May, so a group of friends and I got to go hangout with llamas for 30 minutes. It was a truly wonderful experience and I can't wait to go back!
As it turns out, Prairie Patch Farm offers more than just llama visits. They recently announced that they have reopened their farmhouse as an Airbnb! The website reads:
"We welcome you to the Farmhouse at Prairie Patch Farm. The home is a 100+ year old gem located on a 50-acre wildlife refuge and nature preserve near Cedar Rapids.
Enjoy beautiful views with Llamas, YES LLAMAS in a cozy space and spend time in nature at your leisure."
The one-bedroom home features a queen-sized bed, a sleeper sofa, a remodeled bathroom, wi-fi, a kitchen stocked with essentials and new appliances, a coffee bar, a TV, and a washer and dryer. But, most, importantly, there is a back porch that also happens to be part of the llama pasture! The listing says:
"Guests have access to our hiking trails and can visit with the llamas at the fence or if they enter the pasture area in the Farmhouse backyard."
The Farmhouse Stay with Llamas at Prairie Patch Farm is available for select dates from July through December. The cost per night is around $138. If you'd like more information about the Airbnb, just click HERE, or check out some photos below!
Cedar Rapids Airbnb Lets You Hangout With Llamas
Prairie Patch Farm in Cedar Rapids is offering an Airbnb experience where you get to stay in a century-old farmhouse and pet llamas!
Brain & Courtlin Visit Prairie Patch Farm