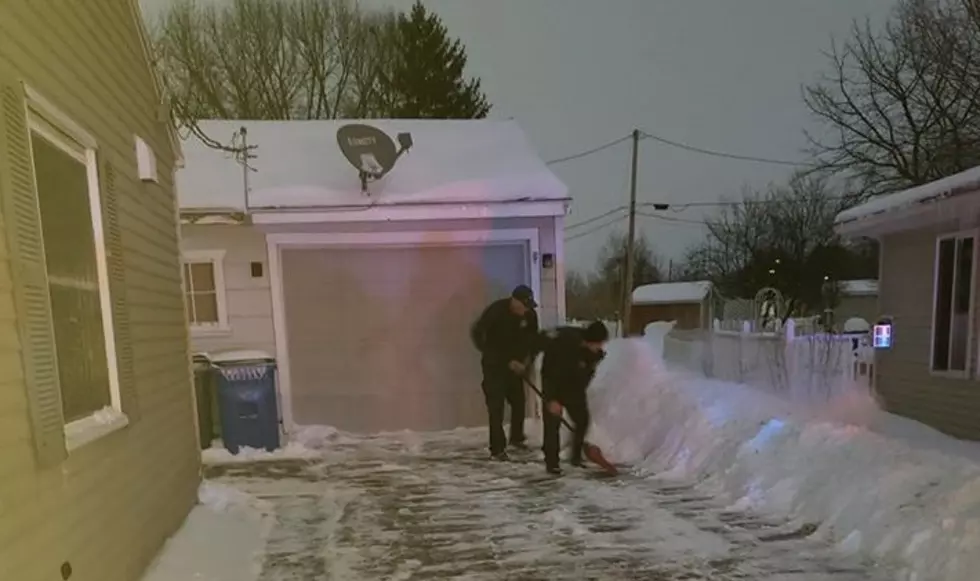 C.R. Firefighters Take The Extra Step To Shovel New Parents Drive
Larissa Ruffin, Facebook
It may be devastatingly cold, but here is a kind act that should help to warm your heart! On Monday, January 28th, expectant parents, Scotty and Cassy Abram, had just returned home from a Cedar Rapids hospital after realizing their new son was not ready to make an appearance yet. Well that all changed in just a few minutes when Cassy had officially started having her baby.
After calling first responders, Scotty took on the role of doctor delivering their son. The EMT's had shown up 10 minutes later, taking over and taking Mommy and son back to the hospital to make sure all were happy and healthy. Well, when the new family left the hospital and returned home, they could not believe what they were seeing!
The Firefighters from Fire Station No. 5, part of the Cedar Rapids Fire Department, had also shown up that morning to help with the delivery and they stayed after to shovel the Abram's entire driveway! The family had not been thinking about that when they left but were so humbled by this. The firefighters wanted to make sure it was safe with the new baby coming. The Fire Department posted on Facebook a picture of the two firefighters shoveling the driveway with the caption, "The weather is cold, but this should warm your heart!"
The Abram's were so thankful and happy to report that Mom and son are also happy and healthy.
For more of the story, check out the full article here.