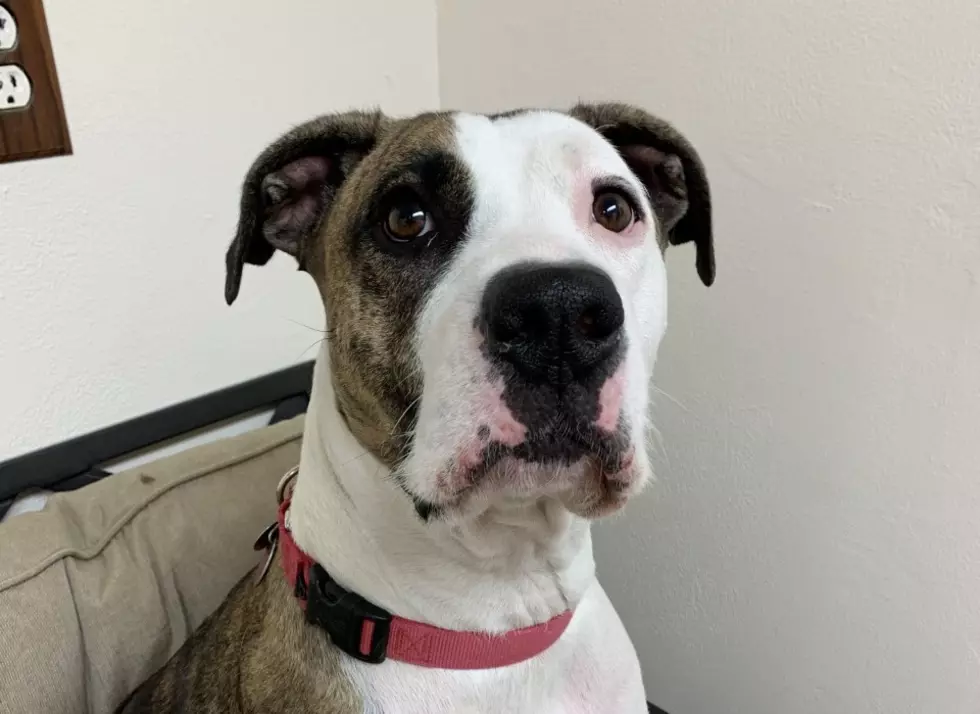 Belle Wants to Be Your Family's New 'Lap Dog!'
Safe Haven of Iowa County
*Furry Friday is sponsored by Theisen's Home, Farm, Auto.
Belle may be a big girl, but that won't stop her from crawling into your lap to snuggle!
Safe Haven of Iowa County joined us for another (virtual) Furry Friday this week, and they introduced us to the beautiful, full-figured Belle:
Belle is a three-year-old Boxer and Irish Wolfhound mix, and as you can see, she's NOT a small pup! Belle weighs around 120 pounds, but Safe Haven is helping her to lose a little bit of that weight. She is a healthy girl, though, and she has a TON of love to give! Unfortunately, she doesn't get along great with other pets, but her profile on Safe Haven's website says:
"Belle loves kids (especially older kids) and men and women alike - offers up great kisses pretty easily.  She does not get along with cats, so her previous family thinks a home where she is the only pet will be the home where she can be happiest. Belle's family says that she loves belly rubs, rope toys, bones, stuffed toys, treats, and LOVES a good snuggle on the couch!"
If you think Belle might be the perfect addition to your family, you can fill out an adoption application on Safe Haven's website. If your application is approved, you'll be able to make an appointment to come in and visit with her in person! You can read all about Belle and check out some more photos of her HERE. Let's find Belle a fur-ever home in time for Christmas!
Things Iowa Pets Steal From Their Owners