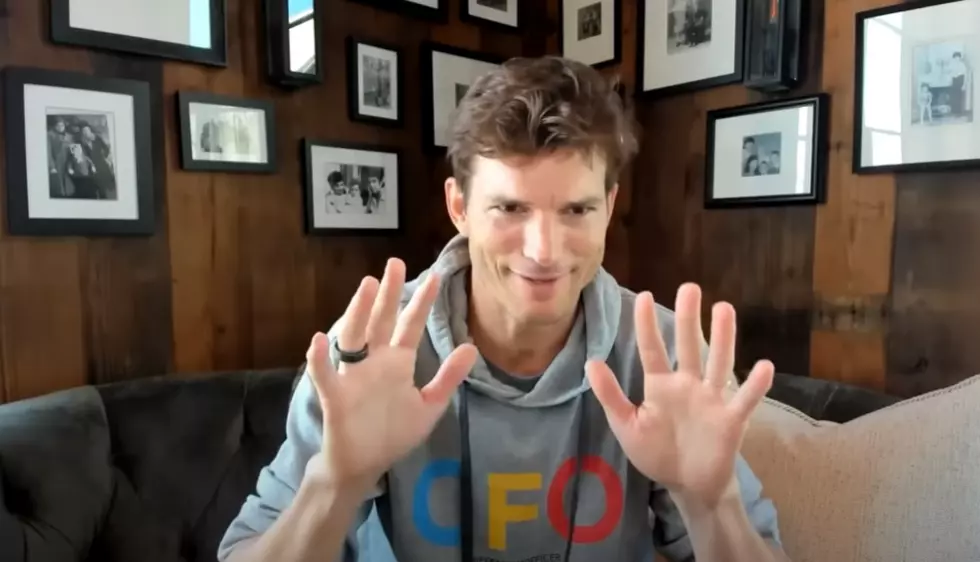 Ashton Kutcher Shares Stories About Growing Up in Iowa [WATCH]
YouTube via Kerry Washington
Ashton Kutcher isn't bashful in letting you know he grew up in Iowa. He and his wife Mila Kunis visit the Hawkeye state from time to time to see relatives and take in the occasional Iowa Hawkeye football game too. But I've never heard Ashton talk so specifically about where he grew up than in a recent interview with actress Kerry Washington.
Washington has a YouTube series called 'The Street You Grew Up On.' She asks her guests to talk about their memories of their childhood on a street, or streets, that they once lived on. During the interview with Ashton, you discover that there were two streets. The first was Oakland Road in Cedar Rapids. He lived there with his twin brother and a sister until his parents divorced. He then lived on another street, this time a gravel road called Y Avenue. Ashton is a couple of years younger than me, but we grew up in the same generation. It was so cool to hear him talk about what it was like not only growing up in Cedar Rapids, but living out in the country, like I did, growing up.
Washington and Kutcher also cover how Ashton got started in modeling and acting, including a phone call from his father telling him to "come home" and give up on his dream of becoming an actor. Thankfully, Ashton toughed it out and is living out his dream to this day.
Ashton Kutcher continues to be a reminder to all Iowans that no matter where you start, you can live out your dreams with hard work and a little luck. I'm happy that Ashton continues to be a proud Iowa native and isn't afraid to talk about his upbringing. Never forget the street you grew up on, no matter how far away from it you travel.
Did You Know These Famous People Were From Iowa?
Iowans Reveal Their First Big Celebrity Crushes
We asked listeners to share their first big celebrity crushes with us, and we got a TON of responses! Here are some of the familiar faces!