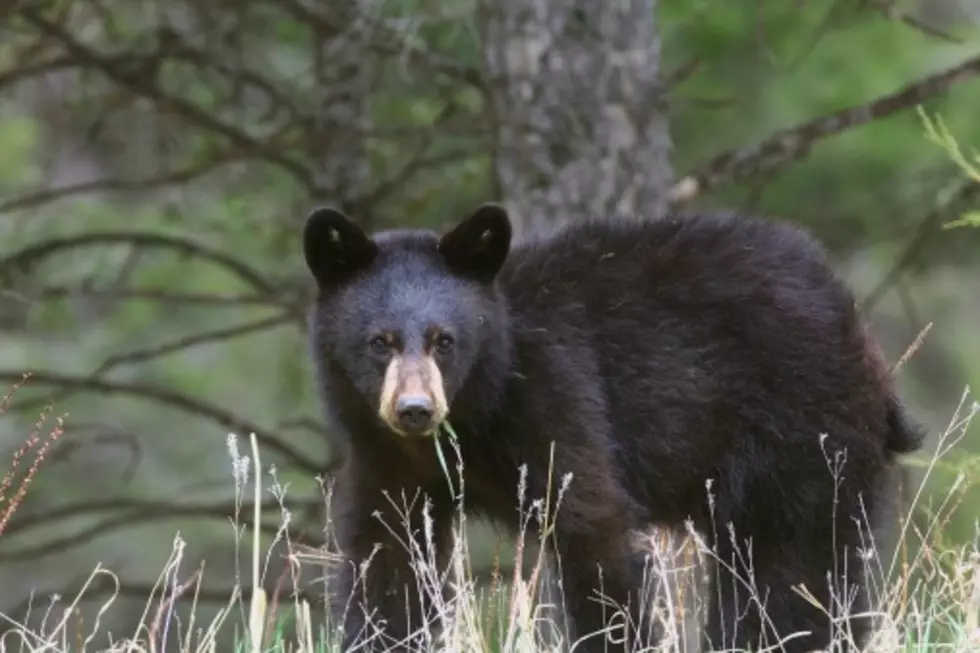 Another Black Bear Sighting In Iowa
Thinkstock
It seems another black bear has made its way into the state of Iowa. The Poweshiek County Sheriff's Office is reporting another sighting southeast of Montezuma on Tuesday.
According to police, the bear was spotted at around 6:30 p.m.  The sighting was confirmed by the State Game warden. Officials say the bear showed no signs of aggressive behavior and was no threat to the public. Officials say that if you see the bear, keep your distance and leave it alone.
There's no word if this is the same bear that appeared in Iowa earlier this summer. In July, Mahaska County Sheriff's Officials reported a black bear in a rural soybean field.