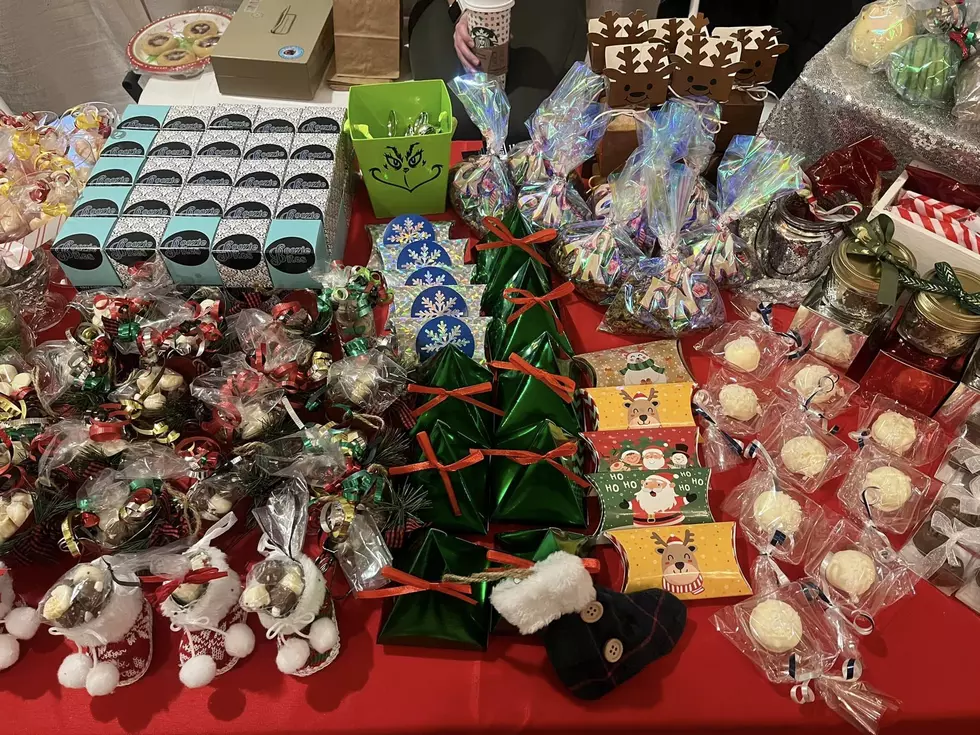 An Eastern Iowa Small Business Sells Candy Infused With Alcohol
Wicked Sweets, Facebook
If you're looking for a fun gift for someone that's hard to shop for this year, Wicked Sweets may be the answer!
There are a TON of awesome small businesses here in Iowa that you can support this holiday season. In fact, you can check out a list with 25 popular ones HERE! But, not all Iowa small businesses have their own storefront. Wicked Sweets is one of those businesses.
Over the weekend, I came across a Facebook post from Wicked Sweets, "a local female owned company specializing in top shelf liquor infused treats." I've heard of baked goods infused with alcohol, but never candy! I was intrigued.
Wicked Sweets is owned by Meg and Holly, two friends who were enjoying drinks one night when they had a craving for candy. Meg wondered aloud if they could make candy with booze, and the idea for Wicked Sweets was born. The website says:
"We proceeded to create our first masterpiece of boozie bites that evening.  Our flagship flavor, Bourbon Peanut Butter, was born. Once this was a success, oh boy did the possibilities become endless. Having created well over 50 flavors, and more to come, Wicked Sweets is blossoming into the fun you see today!"
In addition to Boozie Bites, which are described as "bite size mini buttercream truffles infused with your favorite booze," Wicked Sweets also offers Boozie Rolls (similar to Tootsie Rolls), Boozed Up Pecans, Spoonable Fudge Cups, Bourbon Bacon Pigs, and more. They even offer something called the Iowa Cow Pie, which contains salted caramel whiskey buttercream and Rumchata candied pecans dipped in chocolate and topped with a salted caramel drizzle. The current menu also features Boozie Bombs, which are hot cocoa bombs with different flavors of alcohol, Drunkaroos, and Boozie Mallows.
Oh, and don't worry. If alcohol isn't your thing, the business also has alcohol free options, too!
Wicked Sweets is often at different craft, vendor, and farmers' markets here in Eastern Iowa, but you can also place an order by filling out an order form and emailing it in. You can get all the info you need on the website HERE.
Speaking of sweets, there are a few other small businesses here in the Corridor that you may want to visit this holiday season! Here's a quick list:
25 Local Small Businesses to Shop This Holiday Season
If you're looking to support some small businesses here in the Cedar Rapids area this holiday season, you have a TON of options! This week, we asked Iowans on Facebook what local stores are their favorite for picking out Christmas gifts. Here are 25 of the responses:
The Lions and Dogs of Brucemore Mansion
Howard Hall and his wife Margaret moved into Cedar Rapids' Brucemore mansion in 1937. Over the course of 14 years, they owned three lions, all named Leo. Below are photos of those lions, and the family's German Shepherds.