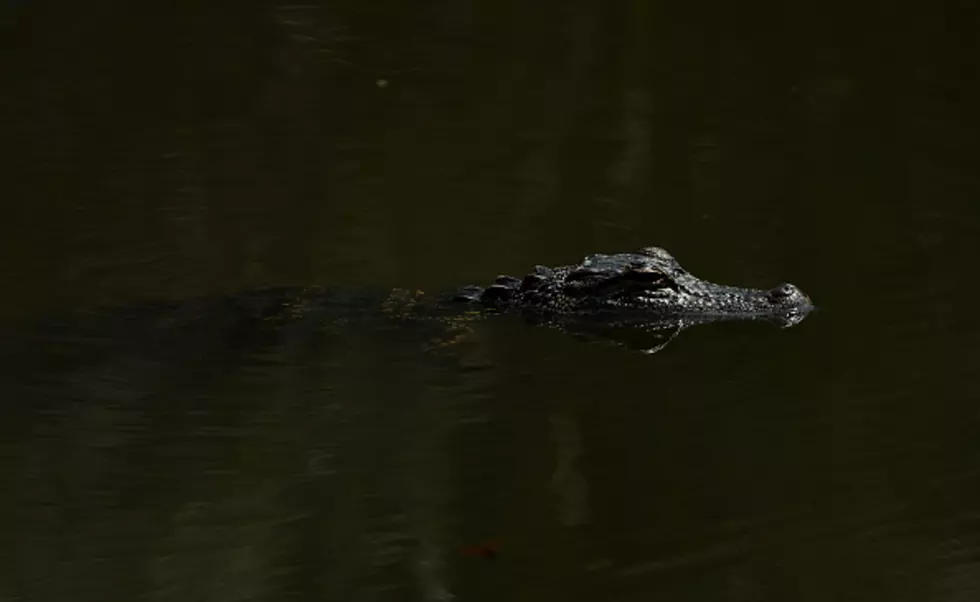 [UPDATED] Alligator Drags Away 2-Year-Old Boy At Disney Resort
Scott Halleran
UPDATE 3 p.m. CNN is reporting the boy's body has been found. Orange County Sheriff Jerry Demings says the county's dive team found the boy's body. His body was intact and authorities say he likely drowned.
Here's the original story:
Search efforts have been unsuccessful as authorities look for a 2-year-old Nebraska boy that was dragged away by an alligator at a Disney Resort in Florida. The attack happened at 9:15 p.m. at  the Seven Seas Lagoon. The boy was playing at the edge of the lagoon with his sister when the alligator pulled him away. The boy's father tried to rescue his son but was unable to.
Authorities say they've captured and looked at 4 alligators in hopes of finding traces of the boy. Those alligators were euthanized. Authorities say that they are still treating the case as a search and rescue operation, but hope of finding the boy alive is fading.
The case is the latest sad story to come out of the area. Voice contestant Christina Grimmie was shot and killed outside a venue in Orlando. Then on Sunday, a gunman opened fire inside the Pulse nightclub killing 49 people.