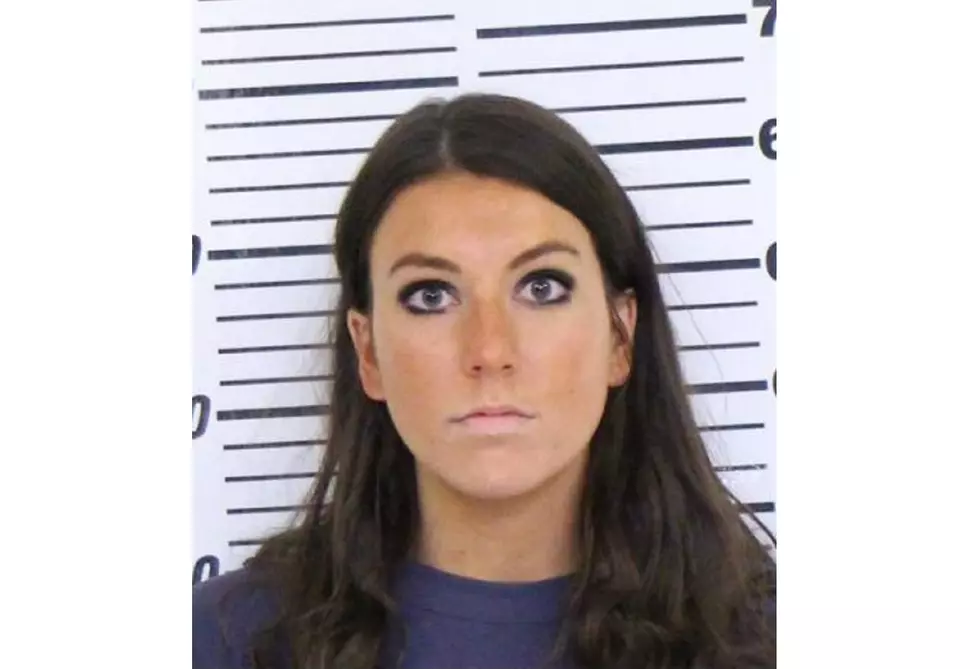 More Details of Eastern Iowa Woman's Alleged Scam Come to Light
Scott County Jail
Additional information has become known about the case of a woman from eastern Iowa who allegedly scammed hundreds of people out of tens of thousands of dollars. Prosecutors have also filed a new complaint against her.
We first told you about the case involving 19-year-old Madison Russo of Eldridge back in January. At that time, authorities said Russo claimed that "she suffered from Acute Lymphoblastic Leukemia, Stage 2 Pancreatic Cancer and a tumor, the size of a football, that wrapped around her spine."
Law enforcement says there was no truth to Russo's claims. According to KWQC, she was a patient at the Iowa City Stead Family Children's Hospital, along with Trinity and Genesis. Court records say she never received treatment for either tumors or cancer through any of the organizations.
According to authorities, Russo had created a GoFundMe page to collect donations and had received more than $37,300 from almost 440 different donors. They say she used the false claims about her health to collect the money.
At the same time Russo was claiming to have the tumor and cancer, police say she was working part-time at John Deere, golfing outdoors, and had a 4.0 GPA.
On Thursday, KWQC says a Scott County prosecutor filed a complaint claiming that Russo purchased a 2023 Kia Sport Utility with "proceeds of a criminal offense or series of offenses." The Eldridge Police Department seized the vehicle in January and the prosecutor now wants the vehicle forfeited. No hearing date has been set.
Russo had done a series of guest speaking engagements based on what she claimed her health situation to be and had a number of social media posts as well.
It was apparently photos Russo posted on social media that drew attention. Professionals from the medical field reported the placement of medical equipment on Russo's body in online photos she posted showed "terrible life-threatening inaccuracies".
Authorities believe the photos weren't taken in a medical office, but instead in Russo's own apartment. They also say some of the pictures she posted were from the social media pages of actual cancer patients.
In a February complaint, prosecutors asked for the forfeiture of more than $33,000 from Russo. A response from her attorney earlier this week claimed Russo got the funds through gifts, loans, and a job. The attorney, Andrea Jaeger, said Russo did nothing to "conduct giving rise to forfeiture" and that she is "not aware of any alleged conduct giving rise to forfeiture." There has also been no hearing date set on this complaint.
Russo, who has been charged with First-Degree Theft, is currently set to go to trial in May.
LOOK: What major laws were passed the year you were born?
Data for this list was acquired from trusted online sources and news outlets. Read on to discover what major law was passed the year you were born and learn its name, the vote count (where relevant), and its impact and significance.
LOOK: The biggest scams today and how you can protect yourself from them
LOOK: The 10 largest product recalls of the last decade
Estey & Bomberger, LLP compiled a list of the top 10 product recalls since 2007, ranked based on the number of product units recalled in the U.S.