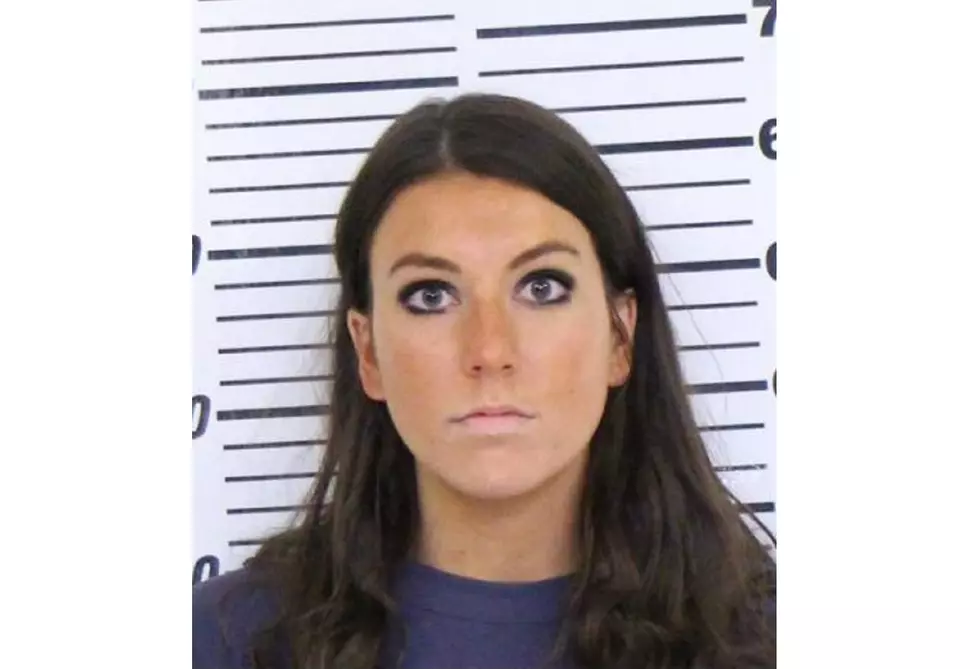 Police: Eastern Iowa Woman Stole From Hundreds of People with False Claims
Scott County Jail
A 19-year-old woman from eastern Iowa has been arrested, less than two weeks after police learned that she may be stealing from people who were trying to help her. The problem was, the police says the story she was telling wasn't true.
The Eldridge Police Department says in a release that they were contacted at around 6 p.m. on Wednesday, January 11, 2023, with concerns that Madison Russo might be stealing from hundreds of people by falsely saying she was ill. According to the police department, she claimed that "she suffered from Acute Lymphoblastic Leukemia, Stage 2 Pancreatic Cancer and a tumor, the size of a football, that wrapped around her spine."
Anonymous witnesses with medical experience met with an investigator with the police department on the night of January 11. The Eldridge Police Department says, they "pointed out many medical discrepancies found on her pictures posted on her social media sites."
Russo's medical records were subpoenaed as part of the Eldridge Police Department investigation. The department says they showed Russo hadn't been diagnosed with cancer or a tumor in the Quad Cities or in the medical facilities of other area communities. A search warrant was also executed at Russo's Bettendorf home. Eldridge police have not revealed what they found, due to the continuing investigation.
Police say Russo had created a GoFundMe page where she was collecting donations. They believe she stole $37,303 from nearly 440 different donors with her false health claims. Eldridge police also say she received money from non-profits, businesses, private citizens, and school districts. The Eldridge Police Department is still trying to get information on all of the victims, before releasing their names.
In addition to the GoFundMe, Russo had spoken about her cancer battle at St. Ambrose University in Davenport, on the Project Purple online podcast, and for The National Pancreatic Foundation in Chicago.
Russo was arrested at St. Ambrose University on Monday. She's been charged with Theft by Means of Deception, a Class C felony. Russo is being held at the Scott County Jail on a $10,000 cash-only bond.
Anyone who has donated to Madison Russo is asked to contact Eldridge police at (563) 285-3916 or at this email address: police@cityofeldridgeia.org.
LOOK: What major laws were passed the year you were born?
Data for this list was acquired from trusted online sources and news outlets. Read on to discover what major law was passed the year you were born and learn its name, the vote count (where relevant), and its impact and significance.
LOOK: The biggest scams today and how you can protect yourself from them
LOOK: The 10 largest product recalls of the last decade
Estey & Bomberger, LLP compiled a list of the top 10 product recalls since 2007, ranked based on the number of product units recalled in the U.S.